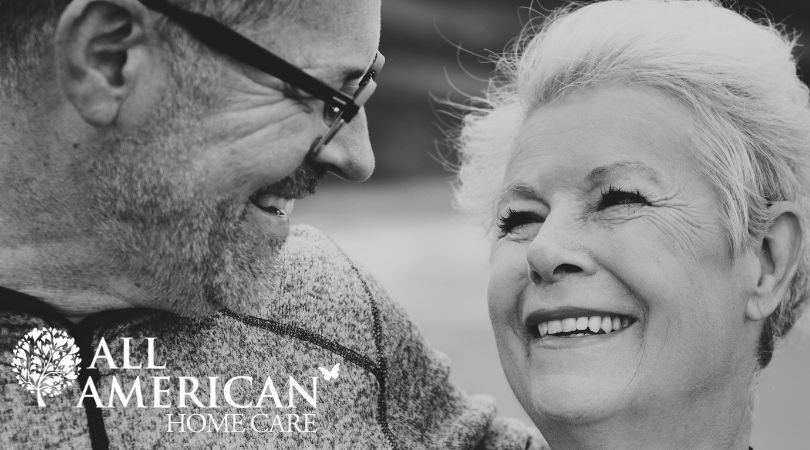 Gift Ideas for Old People
December 09 2019
How to Pick Good Presents for Old People
Let's think about the best gifts for old people, who are no longer working, and are living in their final period of life. This could be your parents or grandparents, or just elderly friends of yours. They might live together with you or separately. All of these situations require a different approach, and gift ideas can vary.
The first and undeniable fact is that they just need your attention, communication, care, and real help. Remember, no gifts can compensate for the absence of awareness.
Gift Ideas for Old People
Older persons need special care and attention. This can take the form of presentations on various holidays, help and many other things. When the holidays are coming, caring relatives sometimes get lost and do not know what a person of age needs. We have selected some useful gift ideas for older adults. We recommend that you choose a gift more carefully, in order not to offend a person of age, but to please him or her.
Universal Gift Options for an Elderly Person
For a person of retirement age, it is imperative that they maintain their health and make life as easy as possible. If you think about it on this basis, you can offer the following gift options for elderly parents:
Herbal medicine
Balms and vitamin complexes
Portable tonometer
Rubber mat and a unique handrail in the bathroom
Electric kettle
Smartphone with large buttons or font
Hand watch with large numbers
Table lamp
Warm plaid clothing
Knitted socks
If it is difficult for an elderly relative to move around due to their age, so you might present them with a beautiful cane. Besides, the individual-made walkers simplify life greatly and make walking safe.
Usually, people of this age can barely imagine a variety of leisure activities. Give them tickets to a theater or circus, organize a tour of historic or unusual places. Or perhaps a luxurious and memorable gift – a trip to a spa-resort or recreation center.
What Are the Best Gift Ideas for An Elderly Father?
Regardless of age, men and women have different preferences and desires, so when choosing what to present to older adults, it is necessary to consider this. As a rule, men are more enthusiastic about technical achievements and active recreation. Men of advanced age are likely to be happy with a smart TV, smartphone, tablet, or portable radio. Another necessary and functional gift is a smartwatch. On the back of the accessory, you can create a memorable engraving. When selecting a smartwatch, make sure that all of the numbers are legible.
In old age, health problems are inevitable, so the real gift for a man will be:
A certificate for a massage course
A trip to a health resort
Beautiful spectacle frame glasses
Modern medical devices
An electric massager
Does your older relative prefer to spend time at home? Make his leisure time is more comfortable. Give the gift of a woolen plaid or a rocking chair. If the man loves art, present him with a picture. And for flower growers, it is suitable to gift an indoor plant, but before that, you should find out what flowers he already has.
A rocking chair as a gift, for a man, can be brightened up in other ways. If a relative prefers board games, give him a set of chess, checkers or dominoes. Readers will be pleased with an annual subscription to magazines or a useful book. If the man is lonely and loves pets, give him a funny pet. It can be a puppy, kitten, parrot, or guinea pig.
How to Select the Best Gifts for Elderly Women?
An elderly lady certainly needs particular types of gifts. Regardless of age, a woman always remains a woman, so the gift should be one that makes the lady feels beautiful and loved. What can it be?
Restoration of old photos
Handmade souvenirs
Dishes with engraving or photo prints
Joint visits to the theater or cinema
Trip to spa-salon or sauna
Craft tea or coffee
Household appliances to simplify life
Handy smartphone
Electronic book
Massager
Fine jewelry is a beautiful gift for an elderly woman. Many ladies, of an older age, love products decorated with precious stones or pearls. Home furnishing and comfort items are also of interest to older women. Indoor plants, original flower pots, lamps, and caskets will also be suitable as a present.
Show care and present a warm blanket, shawl, flannel pajamas, or a soft robe. Whatever you choose as a gift to a woman, add a flower bouquet to the gift. The lady will undoubtedly enjoy such a sign of attention.
What Are Gift Ideas for Elderly Parents that Better Not to Present?
You should never give money as a present for older adults. The exception is the situation when the recipient of the present asked for it. In all other cases, it looks like neglect, and an unwillingness to think about what gift would please your older friend.
There is another taboo – many gifts are dangerous to one's health. Do not present alcohol, tobacco, and other similar things. Cosmetics, perfumes, and various hygiene products are also prohibited. Approach the choice of presentation with full responsibility. The gift should be of good quality, useful, and meet the preferences of the recipient.
How to Present Care for Elderly People
The disease is a constant companion of many humans. With age, the seriousness of diseases only increases. Unfortunately, many illnesses leave people bedridden, depriving them of the opportunity to move. How should one provide care to a loved one, if you cannot be with them around the clock? There is a way out! For this purpose, you now have an opportunity to gift your elderly loved ones with professional home care.
These are representative duties of hired nursing staff; whose range of services includes:
Performing doctor's prescriptions
Monitoring of medication intake (time and features)
Injections
Dressing
Food preparation and feeding (if needed)
Blood pressure monitoring
Qualified psychological assistance
An experienced caregiver will always listen and find a way to help you adjust to a positive mood. Moreover, performing the necessary hygienic procedures is also part of the caregivers' responsibilities.
Home Health Care
This sort of service will be helpful for anyone, beginning with the individuals who experience difficulty with proceeding onward on their own, or for those who are stuck in bed and need someone to deal with them, to older adults who simply need a buddy. All American Home Care has a master care staff for you. Among them, there are different professionals, from doctors and medical attendants to language instructors, and much more! If you are looking for presents for your elderly mom, for example, take a look at All American Care services and find the best gift solution for your loved one today!