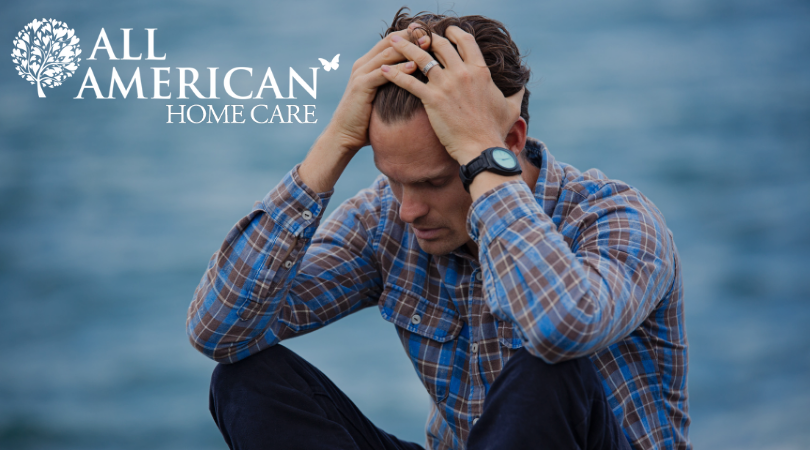 Caregiver Tips: Caring for Patients with Mental Illness
December 06 2019
Caring for and Assisting Those with Mental Health Disorders
When we hear the phrase "health care," we often think of the physical aspects of what that entails, such as treating chronic pain or recovering from a surgery. Mental illness has been seen as somewhat of a taboo subject outside of the medical community, however, more focus is being placed on properly treating such disorders. And this is a good thing, because whether a patient has been diagnosed with a mental illness or not, we should be treating the whole person.
According to theNational Alliance on Mental Illness (NAMI), 19% of adults in the United States experienced mental illness in 2018. However, only 4.6% of adults experienced serious mental illness. The majority of mental illness diagnoses in America are anxiety and depression.
There are a wide variety of disorders that fall under the umbrella of mental illness. Some of these disorders include but are not limited to: bipolar disorder, eating disorders such as anorexia, depression, obsessive-compulsive disorder, personality disorders, post-traumatic stress disorder (PTSD) and schizophrenia. And despite the many different diagnoses, there are some general tips to help you care for someone who is affected.
Start the Discussion
1Whether the diagnosis is new or the diagnosis has changed, start a discussion with the patient about it. Talk about what the diagnosis means and what treatment is available then have a dialogue about what treatment to pursue. Speak with family members and caregivers about how they can support their loved one.
Family Caregiver Questions
2
Any new diagnosis for a loved one can be a time of confusion and heartache. However, it is important to know a few good questions to ask the nurse or doctor so you can better take care of your loved one.
What are the symptoms of the illness? (It is important to know all the symptoms so you can alert the care team if you find a medication is not working, or you suspect your loved one is not taking their medications properly.)
What are the treatment options?
What are the side effects of the prescribed medications?
How can I best support my loved one?
Listen
3Be sure to listen to the patient's concerns and fears and then assess them. Listening to fears and concerns can be an especially important role for a family caregiver, as you can then help advocate for your loved one when needed.
Be an Advocate
4As a caregiver, one of the most important roles you can take on for your patient or loved one is that of advocate. Speak up for the patient when they are unable to. Whether you are part of the care team or a family caregiver, if you are seeing behavior that suggests a medication isn't working, make sure to bring it up. As a family caregiver, be there with your loved one when they are receiving medical treatment and learn all you can about your loved one's diagnosis to help you continue to advocate for them when needed.
Medications
5Medications are a common form of treatment for mental illness and they are usually taken every day at the same time. Help your patient or loved one keep track of their medications, reminding them to take them when needed. Help watch for side effects or changes in mood or behavior, especially with new prescriptions.
Make a List
6Write down important information that you can keep somewhere that it is easy to get to. If you are a family caregiver, have your care team help you assemble this list. Your list should include things such as:
A safety plan if the person is at risk of suicide
Emergency contacts, such as family members or the suicide prevention hotline
Any medications the patient is taking and any side effects
Signs or symptoms that the patient is becoming unwell and what to do when this happens
Any other information that may be relevant
Seek Support
7Remember that being a caregiver is a tough job! If you are a professional caregiver and a patient is being problematic, don't be afraid to reach out to your care team for help and support. As a family caregiver, be sure to look after your own needs, taking a break when you can. Caregivers can develop their own psychological symptoms, especially depression. Also, join a caregiver support group so you have a chance to speak with others who understand your experience.
If you or someone you love is in distress or at risk of suicide, reach out to the National Suicide Prevention Lifeline. It is available 24/7 and is free and confidential. Call 1-800-273-8255.