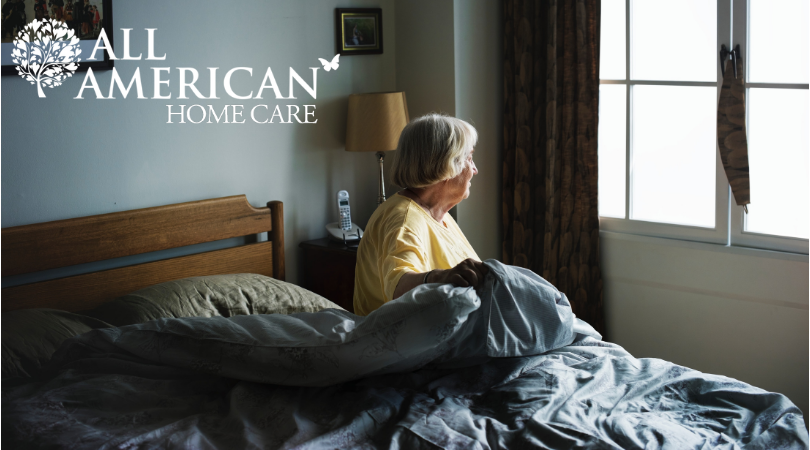 Home Health Care Duties
November 22 2019
Home Health Care Job Description, Duties and Salary
Being a worker in a health care center is a very noble occupation. You get to help people who desperately need it; essentially, you take care of them. However, it's really hard work, both physically and emotionally. It can be difficult to distance yourself from the patient, and their pain becomes your pain. Therefore, if you are not sure that you will be able to separate yourself from the patient, perhaps, this work will be too difficult for you.
In any case, All American Home Care is always happy to welcome people who are eager to help others! We offer a competitive salary, a friendly and Spanish-speaking team, a choice of locations, paid holidays and much more!
Home Health Care Duties
Now, let's talk about the responsibilities of an All American Home Care worker. Naturally, the requirements vary from position to position. For example, the following are typical home health care nurse duties:
Conduct home visits in accordance with applicable laws, regulations, and agency guidelines.
Complete and submit all required documentation associated with home visits accurately and efficiently.
Monitor, analyze, and provide assistance and direction to field staff.
Adhere to the client care plan that is established by the Physician or Case Manager.
Perform assigned duties such as, but not limited to, the administration of medication, treatments, and procedures per policy.
Reports any changes in the client's condition to the Case Manager.
Perform client assessments.
And this is a home health care office manager job description for our perfect employee:
Serve visitors by greeting, welcoming, directing, and announcing them appropriately.
Answer, screen, and forward any incoming phone calls while providing basic information as needed.
Receive and sort daily mail/deliveries/couriers.
Order supplies and process inventory.
Update appointment calendars and schedule meetings/appointments.
Perform general clerical duties in support of patient services. These include, but are not limited to, answering phones, copying, faxing, typing letters, and completing forms.
Receive and submit timesheets for payroll.
Administer PPD's.
Keep an accurate inventory of medical supplies and medications.
Maintain confidential information of the workplace according to the policies and procedures of the institution and HIPAA regulations.
Demonstrate the ability to organize and plan daily work with completion requirements.
Answer a multi-line telephone.
As you can see, our requirements are aimed at providing the most comprehensive service possible to our clients. We are looking for an active person who is willing to help clients, patients, or colleagues.  You can find more information on current vacancies on our website in the "Careers" section.
Home Health Care Salary
Of course, the work is not limited to human gratitude alone. We offer a decent home health care worker salary, timely payments, and paid time off after one year with the company. Aside from the salary, All American Home Care offers paid health insurance, dental insurance, prescription drug benefits, family leave, a 401K and matching program, tax-deferred savings plans, and employee donation matching programs.
Our employees are our family. We take care of our family and want you to feel cared for and comfortable coming to work every day. The better our employees feel, the better the services they can provide to people in need. It's a win-win!
What Do We Want From Our Candidates?
Despite the fact that different positions require different skills, the main thing we want to see in the candidate is years of experience in this field. For a nurse, for an office manager or director, it's all about experience and professional education.
Also, for many positions, a candidate must have the knowledge, not only of English but also Spanish, as for a large number of our clients, this is their primary language. Therefore, the employee should be able to communicate with the patient without an interpreter. Positions that have direct medical care for patients require the necessary qualification certificates.