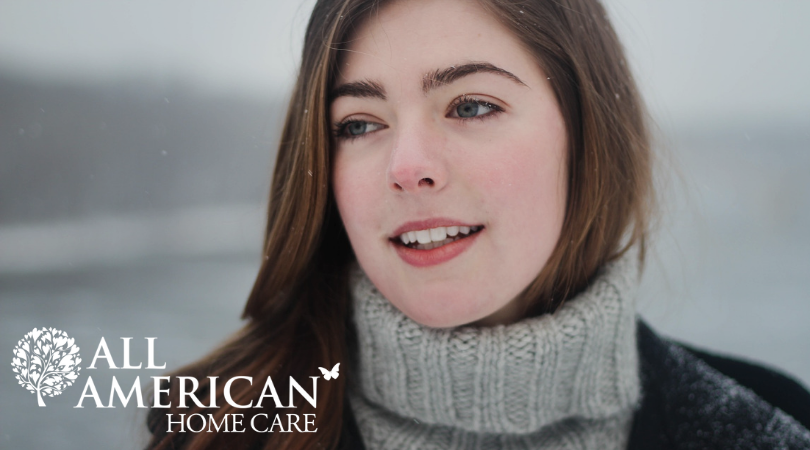 How to Get a Home Health Aide Certification or License
November 15 2019
Updated on June 18, 2022
How to become a certified home health aide: Training
While becoming a home health aide does not generally require a formal education like that of nurses or doctors (some states do require a minimal amount of education beyond high school or a high school diploma/GED), you can become certified. Becoming certified may help you get a leg up on your competition, open up your career field and even boost your pay!
If you work for an agency that is funded by Medicare or Medicaid, you must meet minimum standards of training prior to being hired. Also, many states have their own requirements and regulations regarding training for employment in the field, especially if the agency you plan to work for is a certified home health or hospice agency. Because of these regulations and requirements, you may be required to obtain some formal training and pass exams which often include demonstrating competency in necessary skills. Often, certified home health agencies will provide the needed training, testing and assessments. In other cases, you can find preparatory classes offered at community colleges or through vocational/technical schools.
Home Health Aide State Certification
Home health aide certificate programs provide courses on basic medical care, patient care, emergency response, medical terminology, health care supervision and patient support as well as home maintenance and organizational skills. Each state has their own certification program and requirements. Some states require 75 hours of training while other states require 120 hours or more. Regardless of the number of hours required for certification by your state, during this time you will learn to administer medications properly, healthy cooking, and how to assist with the patient's personal hygiene. You will also learn to take vital signs, including blood pressure and pulse.
Home Health Aide National Certification
The National Association of Home Care and Hospice (NAHC) offers national certification for home health aides that is voluntary. In order to become certified by the NAHC, you must complete 75 hours of training and pass a comprehensive exam. Though this certification is voluntary, you may find that having it increases your career prospects as well as your hourly wages.
How To Get Trained and Certified as a Home Health Aide
You can become a certified home health aide in just a few simple steps.
Training is the first step
1 On-the-job training under the guidance of a senior nurse or assistant is the norm. Entry-level positions, when wondering how to become a home health aide, do not require completion of a high school diploma or general education development (GED). Housekeeping, special diet food preparation, cleanliness, safety, and emergency response should all be covered in your training. Training on interpreting vital signs, infection control, and nutrition may also be available to you.
Become Certified by Your State
2 With a state home health aide certificate, you have the option of working with organizations that accept Medicare and Medicaid. Before you can question how to become a private home care provider, you need to have completed at least 16 hours of supervised training, according to federal regulations. A competency evaluation may also be required in some states, which need 75 hours of training and a passing score.
You can also demonstrate your ability to offer care in a home setting through professional HHA certification, which is optional. Wondering how to become a certified caregiver in this way? You'll need to attend 75 hours of training and demonstrate competence in 17 skill areas before taking a written exam to be considered for eligibility.
Work on Getting a Job
3 According to the Bureau of Labor Statistics, the number of home health aide certification holders in 2020 will be 3,470,700. Nearly 4.6 million more jobs are expected to be created between now and 2030. Your employment chances will be bolstered by the rising number of older individuals, many of whom will choose to receive their care at home.
Hospice and accredited home health care agencies are the most likely to invest in home health aide training for their employees to hone their skills. According to statistics from May 2020, the average yearly wage was $27,080.
Advance Your Professional Career
4 Without further education, your chances of rising through the ranks at your current work are slim. As you gain a home health aide license and expertise, you may be able to transition from housekeeping to personal care duties. With a private practice in mind, you might work with clients you find on your own and not be linked with an agency.
You can work as a nursing aide if you have a high school diploma or a GED. You can become a licensed practical nurse with a one-year certificate from a vocational or technical school. You can become a registered nurse with a two-year associate's degree in nursing.
What Does Taking HHA Classes Online Entail?
Being a home health aide is a full-time job, and you need the training to prepare you for all the duties you will have to take on. That is exactly what a home health aide training course does for you. It gives you the necessary skills to handle every situation you might come across in your new career.
Among the things you can expect to be taught are:
First aid, which is indispensable for everyone;
Methods to take care of the daily activities of the aged, disabled, or chronically ill
Basic hygiene precautions
Theories about mental disorders, aging problems, and disabilities
How to work in stressful environments
The skills listed above are pretty much non-negotiable. Even if you only need a high school diploma to get started, you will be in a much, much more advantageous position if you went through the training. It does not cost a lot of money. In fact, if you look for it or find a company willing enough to invest in you, you can come away with free home health aide training.
Online Courses to Look Into
Given the state of the world, doing your PCA classes online is your best bet. This is also the cheapest option, seeing as how online training costs around a few hundred dollars at most. There's no more need to go looking for "home health aide school near me" or similar queries.
Of course, you can always find courses that are a lot more expensive, but we have listed a few programs here that give you the most bang for your buck:
What You Need to Know About Your Certification Exam
At the end of the course, the knowledge you gained will serve you well, but you need to prove your mastery before you get the chance to serve others. Thus, you need to take a test to showcase everything you learned. However, be aware that not every state requires you to do this.
As we have stated before, though, being certified will help with your credentials and bring you more clients. If you are paying for the training, it makes no sense to skip the test when you are this close.
Many governing bodies can administer the test, and the syllabus will differ slightly based on which one you are aiming for. Your best bet is to go for the NCCAP – one of the largest governing bodies for certification. It also happens to be highly esteemed and recognized by all at-home care providing companies.
What Is Covered in the Education of a Home Health Aide?
HHA courses are needed to cover various, broad topics. The practical skills of getting your home health aide certification will include:
Medical terminology and the fundamentals of healthcare To move further, you must first grasp the basics of what you're doing, and you'll study those in your training program.
Many of your patients will have to be put on life support at some point in their lives. This will give you a better idea of what is expected of you in this type of situation.
The sphygmomanometer, a common tool in the medical sector, should not be foreign to you if you are frequently checking the blood pressure of a patient.
Your job will require you to interact with others on an almost daily basis, thus you must have good communication and interpersonal skills.
Maintaining a safe working environment is a top priority when it comes to ergonomics. Being aware of good biomechanics for transferring heavy people who can't help themselves is essential for avoiding injuries while doing so.
CPR and first aid – You won't learn how to become a paramedic here, but you'll acquire some fundamental skills that could save a life in an emergency.
This section focuses on personal care, including bathing, clothing, and assistance with the bathroom. Pay attention to this because this is the most important thing you'll be doing on the job.
Many people underestimate the importance of nutrition in maintaining good health. To avoid accidentally giving your patient potato chips because you mistakenly believe they are a vegetable, make sure you know the basics of nutrition.
Cleaning and maintaining a patient's house is an important part of ensuring their health and well-being. Sickness will also fester if you allow it to stay unattended for long periods.
Because you'll almost certainly be working with a patient who has a chronic illness, it's a good idea to brush up on some of the more common disorders.
Career Advancement
Becoming a home health aide is a great stepping stone in the home health care field. Once you have worked as a home health aide for several years, you can consider advancing your career through further training and becoming a certified nursing assistant (CNA) and then perhaps later even a Licensed Practical Nurse (LPN). CNAs require at least a high school diploma or GED plus training. Just as with becoming certified as a home health aide, states have different training requirements for becoming a CNA. LPNs generally require a diploma from a community college or accredited online course.
Becoming a home health aide is a rewarding career in which you get to help people each day by providing personal care. While becoming certified as a home health aide is not always necessary, it can open up your career field and increase your pay. Becoming certified can also give you peace of mind, knowing that you have the necessary skills to care for your patients' every need. Plus, becoming a certified home health aide can help you to advance your career in the future, by becoming a CNA or later, an LPN.