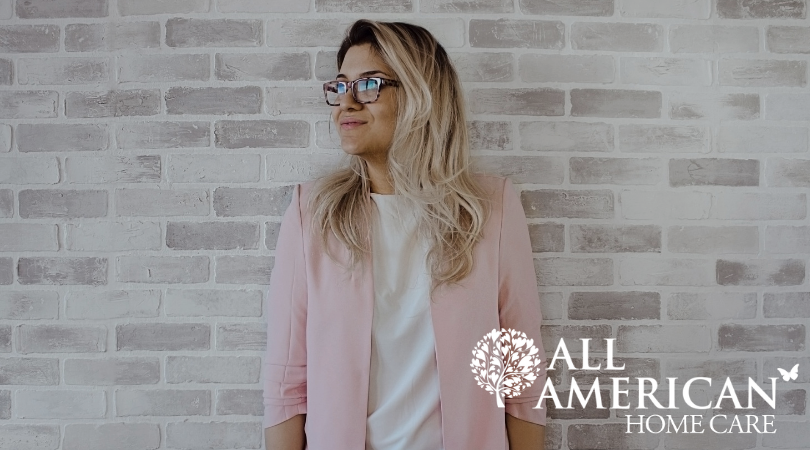 How to Become a Home Health Aide
October 11 2019
What a Home Health Aide Does and Steps to Becoming One
Due to the growing popularity of in-home health care and our aging population, home health care is a fast growing career field. If you are passionate about helping and caring for others, this would be a great career path for you!
One of the most popular jobs within home health care is a home health aide. Because becoming a home health aide does not require a degree or extensive training, it is relatively easy to make the switch to this job position.
In this article, we'll take a look at what home health aides do and how you can become one!
Their Appearance
As a home health aide, you will provide personal care for patients who need assistance. Your patients may have a variety of illnesses, such as disability, advanced age or cognitive issues such as dementia. You may even work with patients in hospice care.
One of the wonderful things about working in health care is that no day is the same. Your patients' needs may change day-to-day. But mostly, you will find yourself assisting patients with bathing, moving, eating and toileting. You might even help with light housekeeping, including cooking and laundry. And most importantly, you will help to monitor your patients' vital signs, assist with medications and other basic medical tasks.
In some cases, you also travel with a patient to assist them with errands or doctor appointments. Or, you may run those errands for the patient. It all depends on the home health care company you work for and what services they offer their patients, or if you are an independent contractor and what you are willing to offer as services.
You'll find that your job can often be physically demanding due to the fact that you are often moving your patients as well as doing other tasks such as cleaning. You might work with multiple patients a day or you may just have one patient you work with full-time. This often depends on the needs of the patients and the agency you work with. Work hours can also include evenings and weekends.

How to Become a Home Health Aide
Becoming a home health aide does not require a college degree. Instead, you will receive on-the-job training by nurses or other medical professionals. However, you can receive certifications, which can help to advance your career. Home health aides can have training as a licensed vocational nurse (LVN) or as a certified nursing assistant (CNA).
If the agency you work for is funded by Medicare or Medicaid, you must meet some minimum standards of training. You will need to complete 75 hours of training, 16 hours of supervised practical work and pass a competency evaluation or state certification program. Some states may also require additional training. You may even consider national certification offered by the National Association of Home Care and Hospice (NAHC), however it is generally not required for employment.
If you are considering a career change to the healthcare field, becoming a home health aide is not only a fulfilling position where you can help people with their most basic needs each day, but it is also an easy job to make the switch to.
If you are ready to make the switch to the home health care field, All American Care offers great benefits when you join our team: higher salary, friendly work environment, convenient location, direct deposit, Spanish speaking personnel and more!