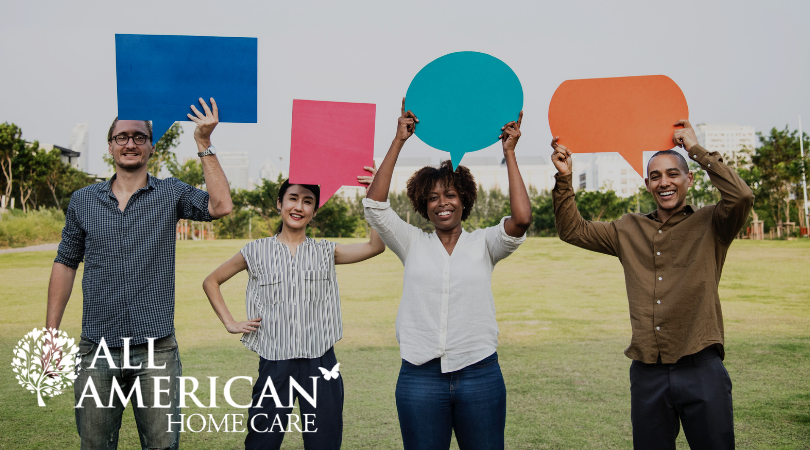 Why Home Healthcare is a Growing Field For Jobs
July 23 2019
And How You Can Get in on It
Home healthcare is growing at an unprecedented rate. By 2026, home healthcare will grow by 18%, whereas other job sectors will only grow an average of 7%.  If you are looking for a job, home healthcare is a great field to go into, knowing there will be so many jobs. But just why is it growing so fast? And, how can you ensure that you can get in on it?
An Aging Population
One of the main reasons healthcare and home healthcare are growing is due to the aging population of America. With the baby boomer generation aging and the increase in life expectancy, this means there will be a need for more healthcare workers in all fields of the medical industry.
The Importance of Value-Based Care
Medicare reimbursements are increasingly favoring value-based care. This means that the system supports improved patient care and outcomes all while keeping costs in check. Because of this, home healthcare is becoming a very popular mode of treatment.
Receiving care at home has many benefits for both the patient and the caretakers. Patients can receive the same the same level of care they would in a facility, but in the comfort of their own home. When patients are comfortable they are less stressed, meaning that they can heal emotionally. When patients enjoy a better quality of life, that promotes healing and happiness. For caretakers, this means you can spend less time getting a patient comfortable and more time focused on your patient's care and getting to know them on a deeper level.
Homecare also allows family and the patient to be more involved with treatment. And unlike facilities with restricted visiting hours, friends and family can stop by whenever they are needed.
For older patients, receiving care while living out their later years at home can also give them a sense of independence, which keeps a person emotionally happy as well. For those with dementia, being in their own surroundings keeps them from becoming confused.
How You Can Get in On the Expansion of Homecare Jobs
Searching for a job in the home healthcare field can be done online. Not only can you search sites such as Indeed or Monster, you can also look on the websites of home healthcare agencies. Many agencies post job openings on their own website.
Knowing where to look for a job in the home healthcare field is a start. But you also want to make sure that you stand out from the crowd. One of the ways you can do that is by participating in continuing education (CE), especially if your state requires it. In Pennsylvania, both RNs and NPs are required to participate in CE.
Another way to stand out from the crowd is to make sure that you tailor your cover letter and resume to the job posting that you are applying for. If you need help writing your cover letter and resume, most cities have a local workforce organization or employment agency that can help. Or you can always check with your local library. Libraries are often a great resource for career assistance.
Because home healthcare is a growing field due to the aging population and the importance of value-based care, you will have the confidence knowing you will have a reliable job that provides a great income. Home healthcare is also a very rewarding field. Caring for others each day means that you will be making a meaningful impact on the lives of others.