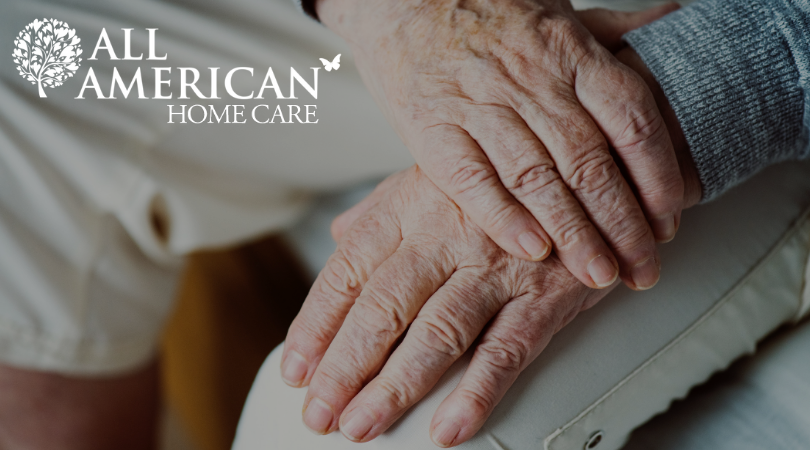 6 Tips for Caring For Patients with Disabilities
July 16 2019
Basic Guidelines to Help You Care for Patients with Any Type of Disability
Each day you work with a variety of patients. They come from a variety of backgrounds and cultures. They may even have disabilities. Caring for patients who have physical, mental or even sensory disabilities presents a unique set of challenges. Because severely disabled patients deal with so much on a day-to-day basis, addressing just one issue can mean the world to the patient and their family caregivers.
While dealing with each unique disability comes with its own challenges, there are some basic guidelines to help you care for patients no matter the type of disability.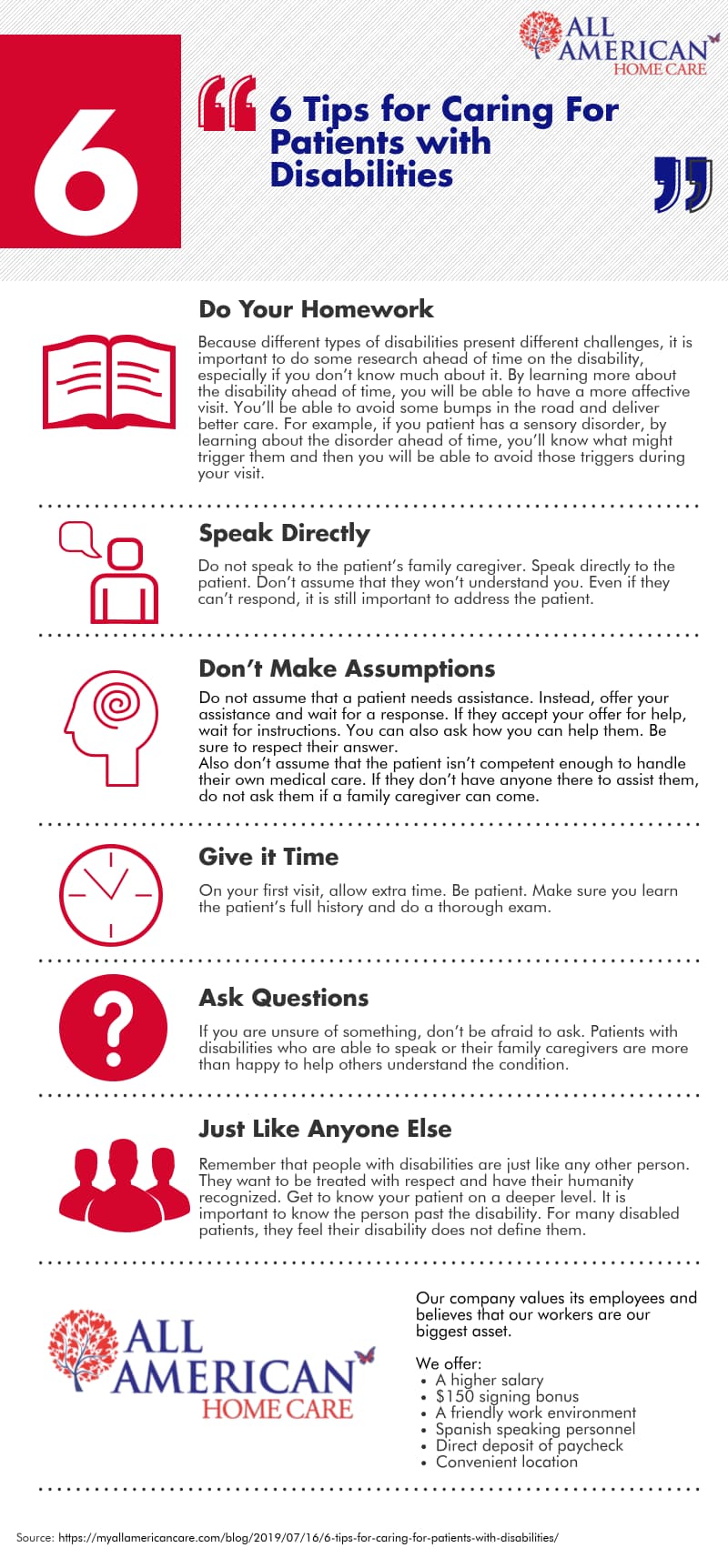 Do Your Homework
1Because different types of disabilities present different challenges, it is important to do some research ahead of time on the disability, especially if you don't know much about it. By learning more about the disability ahead of time, you will be able to have a more affective visit. You'll be able to avoid some bumps in the road and deliver better care. For example, if you patient has a sensory disorder, by learning about the disorder ahead of time, you'll know what might trigger them and then you will be able to avoid those triggers during your visit.
Speak Directly
2Do not speak to the patient's family caregiver. Speak directly to the patient. Don't assume that they won't understand you. Even if they can't respond, it is still important to address the patient.
Don't Make Assumptions
3Do not assume that a patient needs assistance. Instead, offer your assistance and wait for a response. If they accept your offer for help, wait for instructions. You can also ask how you can help them. Be sure to respect their answer.
Also don't assume that the patient isn't competent enough to handle their own medical care. If they don't have anyone there to assist them, do not ask them if a family caregiver can come.
Give it Time
4On your first visit, allow extra time. Be patient. Make sure you learn the patient's full history and do a thorough exam.
Ask Questions
5If you are unsure of something, don't be afraid to ask. Patients with disabilities who are able to speak or their family caregivers are more than happy to help others understand the condition.
Just Like Anyone Else
6Remember that people with disabilities are just like any other person. They want to be treated with respect and have their humanity recognized. Get to know your patient on a deeper level. It is important to know the person past the disability. For many disabled patients, they feel their disability does not define them.
By treating disabled patients with respect and dignity, learning about the disability and getting to know your patients on a deeper level, you will be able to provide exceptional care to your disabled patients. Remember to recognize their humanity and autonomy. And don't be afraid to ask questions. It is better to ask for help in understanding, rather than have a misunderstanding that can lead to mistrust.