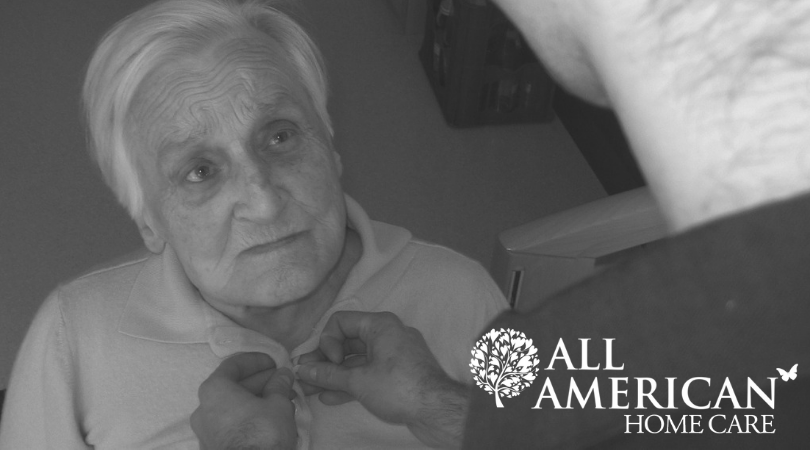 How to Encourage Family Members and Caregivers
May 22 2019
How to Encourage Family Members and Caregivers
Offering Support and Encouragement Keeps Stress at Bay and Helps the Patient Receive Better Care
Being a caregiver is hard work, however many family members or other loved ones can have a hard time transitioning into the role of caregiving, whether that is for an elderly loved one or temporary care for a loved one recovering from surgery or an illness. And for those in the "sandwich generation" (those with families of their own who are also caring for their elderly parent simultaneously), the multiple responsibilities can feel overwhelming.
As a professional caregiver, you can give much needed guidance to family members and other caregivers. You will be able to assuage concerns, encourage them and build a deeper connection that will lead to better care of your patient.
Communication
It is important to regularly communicate with family members and caregivers to make sure that you are all on the same page when it comes to the care of your patient. Be sure that you explain the care plan to them thoroughly, especially the administration of medications or special diets. Listen intently to their questions or concerns and be sure to answer them or provide clarifications. During this time, reassure them that they are capable of meeting their loved one's needs and if not, remind them that you are only a phone call away if they ever need help or have any questions.
Be sure to build a rapport with them. Family members and caregivers are on the front lines of day-to-day care and may be the first to notice any changes in the patient. Not only will this lead to better patient care, but it can also help you to build a more trusting relationship with the family caregivers. This trust can lead to them opening up about any concerns or stress they may be feeling. It is important to keep the lines of communication open at all times so family members and caregivers feel like they are receiving the support they need in order to properly care for their loved one.
Modifying the Home
In many cases, it is up to the family members and caregivers to modify the home for your patient. Be sure to thoroughly go over any modification plans with them, offering ideas and suggestions, including medical device catalogues or websites that they can order from to make modifications. Make sure you remind them that you are a phone call away if they have additional questions or concerns.

Self-Care and a Time Out from Caregiving
Remind family members and caregivers that it is important that they also take care of themselves. Advise them to take some time for themselves, whether that is weeding their garden, reading a book or watching their favorite TV show. Encourage them to eat healthy and to get in some exercise. Remind them that they cannot care for others if they do not first care for themselves.
Encourage them to find balance in their lives. Suggest that they schedule some breaks or set a timer for themselves as a reminder to practice some self-care. Also encourage them to stay socially connected to ward off feelings of isolation. If nights are quiet for the family member or caregiver, encourage them to send notes to friends with their phone number, telling friends it's okay to call after 7 p.m. Simple, specific suggestions such as this can help keep social engagement healthy.
If your organization provides relief care, let the family members and caregiver know. This will allow them a "time out" from caregiving for a few hours to get out of the house and run some errands or see a movie with friends. This can be an important part of self-care, especially for caregivers who live with the patient and whose caregiving job would otherwise never cease. Allowing caregivers time off to get out of the house and spend time with friends or other family members not only reduces stress but also reduces feelings of isolation.
Dealing with Stress, Frustration and Resentment
No matter how much you love someone, there will always be feelings of stress, frustration and even resentment. When a family member or caregiver is feeling this way, let them know this is normal and to not feel guilty for feeling so. In many cases, it is just assumed that a family member will take on the role of caregiver and this can bring on added stress. Take the time to ask the family member or caregiver if they are able and willing to do what is needed for their loved one. Remember to also ask them how they are feeling when you see them. Encourage them to give a truthful answer. Sometimes just listening to their frustrations can be a healthy release for them.
Many family caregivers also work full-time and this can provide additional anxiety. Many of these caregivers may feel stressed about losing their "day job." Some may even pass up promotions, face lost wages and benefits or pay for their loved one's care out of their own pocket. While many family caregivers feel positive about caring for a loved one because they feel closer to that person, those who did not choose to be a caregiver are more at risk for feeling anxious. While some of these stresses may be unavoidable, continue to encourage family members and caregivers to take the time they need to de-stress. Find out what the family member or caregiver likes to do or offer suggestions such as yoga or knitting if they don't know what they can do to help them ease stress.
Be sure to also provide family members and caregivers with resources for support groups. Having a judgment-free zone filled with people in similar situations not only can provide a way to release stress, but it can also ward off feelings of isolation that many family members and caregivers can begin to feel. It is also a way for caregivers to share ideas and solutions to help make the job of caregiving easier.
It can be daunting for someone who did not go into the profession of caregiving to take on the task. It can be especially stressful for family members who may feel guilty for not providing "perfect" care for their loved one. As a professional caregiver, you have the opportunity to guide family members and caregivers through this process. By keeping the lines of communication open you will be able to provide plenty of information not only for the patient's care but for their own self-care as well. You will also be able to answer questions, assuage concerns and in general, lift up family caregivers by offering encouragement in a variety of ways.