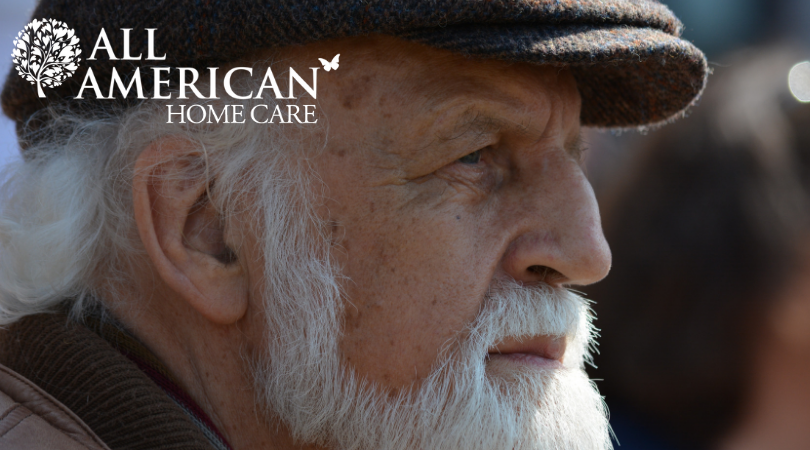 Care Tips for Patients with Hearing Loss
December 17 2018
How to Effectively Communicate with the Hearing Impaired
Hearing loss not only affects the patient, but it also affects the patient's family. It can be hard for a patient to deal with their hearing loss. Sometimes they may not know just how little they hear, or they could be in denial. It is important to remember this fact and to treat people with hearing loss with gentleness and kindness. Showing frustration or anger at the patient only brings tension and poor communication.
By following these tips, you will be able to more effectively communicate with your patient who suffers from hearing loss, ensuring that you will be able to better care for them and their other needs.
Be Gentle and Kind
1Do not allow frustration with the patient's hearing difficulties to taint your interactions with them. Remember to be kind and gentle in your interactions with them, just as you would for any other illness or disorder they may have. Hearing loss is no different. Also understand that everyone, especially those who are hard of hearing, has a harder time hearing and understanding speech when ill or tired.
Speak Face to Face
2Face the hearing impaired person directly and sit or stand on the same level as them so that you are face to face. Being in good lighting also helps. This will allow the patient to see you speaking to them and they will be able to more easily focus on you when listening. Do not talk from another room. Not only is it harder for the patient to hear you, but it also makes it impossible to speech read or read lips. Do note that if the patient hears better in one ear than the other, it can help to position yourself so they are hearing you in their better ear. Make a point to remember which ear is their better ear.
Speak Clearly
3When speaking, do so clearly and slowly, but naturally. Don't speak louder or shout at the patient and do not exaggerate your mouth movements. Shouting distorts the sound of speech and can make it more difficult to speech read. Avoid talking rapidly by slowing down a little and pausing between sentences or phrases and waiting to make sure you have been understood before continuing. Also avoid complex sentences. Having to decipher a complex sentence can cause the patient to miss what you say next.
Say Their Name
4Begin a conversation by saying the patient's name. A person's name is like a cue to focus attention on what a person is about to say. This should help reduce the chance of missing words at the beginning of the conversation.
Avoid Verbal Whiplash
5When speaking to the patient, first acquaint them with the general topic of the conversation. Avoid sudden changes in topic as this can cause confusion and feel like verbal whiplash. When the topic is changed, indicate to the patient that you are changing the subject. If there is more than one person speaking to the patient, such as a group of family members at dinner with the patient, remember to speak one at a time, avoiding interrupting one another. This will help the patient to better follow the group conversation. Also avoid interrupting the patient, waiting to speak until they are finished speaking.
In Clear Sight
6Keep your hands away from your face while speaking. Eating, chewing and similar activities while speaking can make your speech more difficult to understand. Note that beards and moustaches can also interfere with the ability for the patient to speech read.
Be Aware
7Understand and be aware of possible distortion of sounds for the hearing impaired person. While they may hear your voice, they might still have difficulty understanding some words. Once you know what words the patient has trouble understanding, try to find a different way to say the same thing. Repeating the original word over and over won't make it easier for the hearing impaired person to understand and it will only serve to frustrate both of you.
Eliminate It
8Background noise can make it harder or impossible for your patient to hear when you are speaking. Minimize or eliminate any background noise while speaking to the patient. Some with hearing loss are very sensitive to loud sounds. Avoid situations where there will be loud sounds when possible to keep the patient comfortable.
Give it in Writing and Repeat it Back
9Give the patient important information in writing, such as care or medication instructions. But don't use this as a way to avoid speaking to the patient about those instructions. Having a conversation is important as the patient may have questions or concerns they need to voice. When talking to your patient about any important, specific information, have them repeat the specifics back to you. Many numbers and words sound alike and this will ensure that you and the patient are on the same page.
Watch for Cues
10Pay attention to the patient when you are speaking to them. A puzzled look may indicate misunderstanding. To get you and the patient back on the same page, tactfully ask if they understood you, or you can ask leading questions so you know that your message is understood.
Doctor's Orders
11If the doctor has prescribed any treatment for the patient's hearing loss, encourage the patient to follow that treatment or rehabilitation course. Also make sure to report any changes in hearing to the doctor so that the treatment can be adjuste