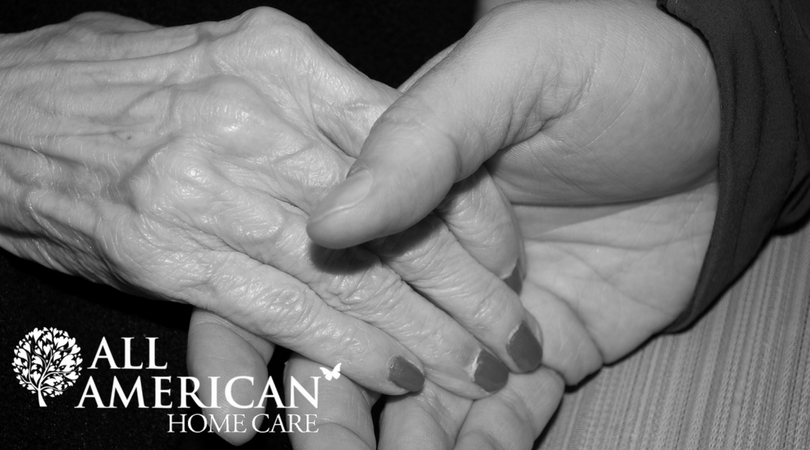 Agency on Aging: How to Find the Right Company to Work at as a Caregiver
October 19 2018
Find a Company that Values Great Care and Hard Work
Sometimes it can be difficult finding an agency to work for that is the right fit for you that also values great care for their patients.  So how do you go about finding that right company? These tips will help you narrow down your potential employer choices.
Let's break this down into two sections.  The first will be finding a company that values the patients and their needs by providing exceptional care.  The second section will be finding a company that values your hard work.
Exceptional Care
A company that values the well-being of the patients by providing great care not only helps those patients live out their final years with purpose and health, but also will give you a feeling of satisfaction.  By being part of a team that provides such wonderful care you will know that you are making a big difference in someone's life.
Research each elder care agencies in the service area of your choice:
Check to see what certifications the company has received.
Search the agency on the Better Business Bureau to see how many complaints they have received and if they were resolved.
Look the company up on review sites to see what customers and employees are saying.
Check to see if the company is listed as one that works through or is recommended by the local Area Agency on Ageing. If this local resource organization thinks this is a great company for patients and their families to work with, it's a good bet that it is a company worth working for as well.
If you land an interview with the company, ask the interviewer more in-depth questions about patient care that matter to you. Also ask how they handle complaints from patients and family members and how the company protects its employees with workman's comp.  Not only do you want a company that values the patients, but you want a company that values and stands behind its employees as well.
The Value of Hard Work
Not only do you want to work for a company that values the lives of the patients, but its employees as well.  Being fairly compensated for your hard work leads to higher job satisfaction.
Here is what to look for in a company that values its employees:
Higher Salary: A low-wage job can be hard to live on, especially if you also have to pay to maintain your personal vehicle for work-related travel.
Direct Deposit: Having a consistent paycheck takes some of the stress out of your life and you don't have to worry about making an extra trip into the office just to pick up a check.
Signing Bonus: A little appreciation at the start of joining a new company can be a nice added bonus.
Benefits:Each person will be looking for something different in the way of benefits so be sure to check out what each employer offers in the way of vacation time, leave time, health care and retirement benefits.  If you know your needs may change over time, look for a company that offers several different plans to choose from.
Flexible Schedule: If you are in need of having a flexible work schedule, look for a company that is able to work with you.
Convenient Locations: It can be a hassle to drive all the way across town to the one office location just to turn in some paperwork. Find a company that has multiple or convenient locations for paper work and checking in.
Teamwork:You can find out if a company values teamwork a few ways.  Check online review sites to see what current or former employees are saying about the company.  If you land an interview, you can ask the interviewer in-depth questions about teamwork.  You want to work for a company that values every member of the team where jobs and tasks are delegated fairly.  Also ask if the company regularly takes input and comments from its employees on how to improve patient care and job satisfaction.  A company that listens to its workers is more likely to care about you and your job satisfaction plus the well being of the patients.
Communication and Diversity: Look for a company that values all backgrounds and cultures.  The company's employees should be just as diverse as the area it serves in order to provide the best care possible for all patients.  This includes hiring workers who speak other languages, such as Spanish.  If you as an employee are more comfortable speaking to your company in Spanish or a language other than English, a diverse company should be able to meet your needs without making you feel less than.
With a bit of curiosity and the willingness to do some research, you should be able to find a company that provides great care to its patients as well as values its employees. When you are part of a team that makes a difference and are rewarded for that hard work, you will find that most days, you love your job.