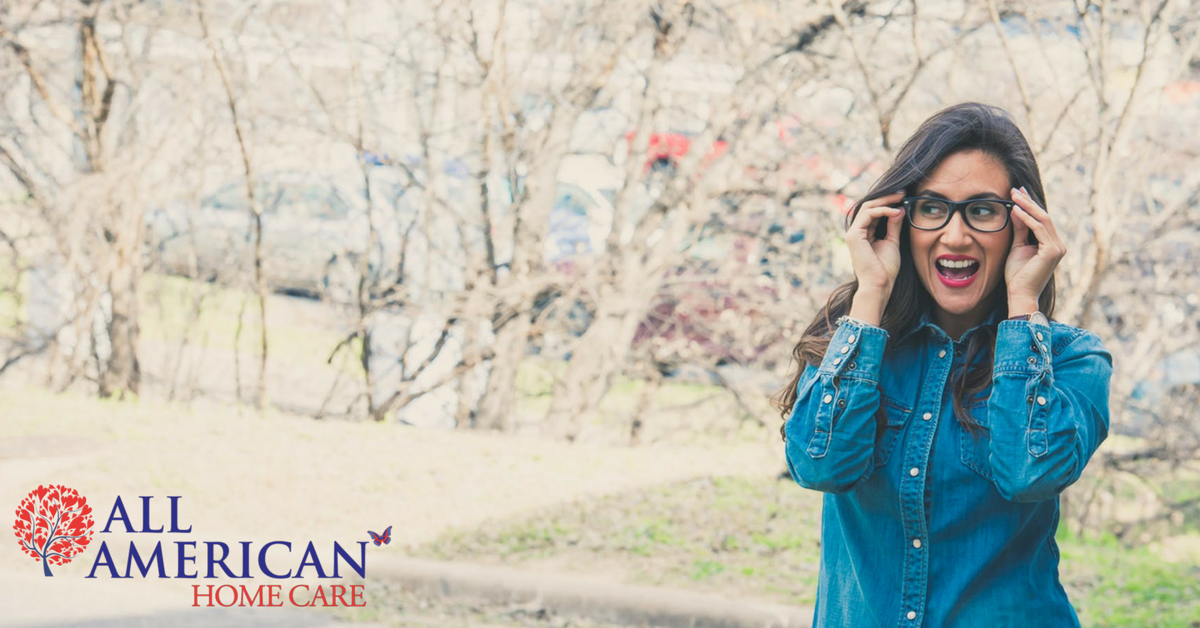 Tips to Avoid Burnout as a Caregiver
April 26 2018
Tips for Staying Motivated in a Caregiving Job
Avoid Burnout with these Tips
Providing care for others as a career can be both physically exhausting and emotionally stressful. The work/life balance can also be difficult to manage with long hours or odd scheduling. But many chose the caregiver career path because they're dedicated to helping others.
To help keep you fresh and motivated in your chosen career path, remember that it is important to take care of your own needs.  You can't care for others if you don't first care for yourself.
Remember why you chose the caregiver career. Start by creating a list of the main reasons you chose to work in the industry. Take a picture of your list so that you can look at it anytime you feel frustrated or disconnected with your job. This allows you to reconnect with your motivations and can even help you reach your goals. Even consider writing in a daily or weekly journal. This can help you express emotions, enabling you to pin-point stressors.
Take time to connect with family and friends. Sometimes a familiar voice or sharing a laugh with someone in your life can be a boost. Try a short chat on the phone or a few text messages during a lunch break. Just the act of smiling releases positive energy that will cheer you up.
Connect with other caregivers or with a caregiver support group who share similar experiences and can relate to your routine. It is important to have people that understand what your day-to-day life is like. This will help you build a support network for when you are frustrated, have questions or just need some inspiration.
Blow off some steam by fitting in some exercise, like a jog. Or if you need to relax, try yoga or stretching. Even just dancing to some music for a few minutes can help.
Good sleep is important so keep a consistent nighttime schedule. If you are feeling low on energy or sleepy, take a power nap when you can.
Develop a morning routine that allows you time to cater to your needs before diving into the day. Starting the day stressed and frazzled can lead to continued stresses during the day.
Chose your attitude. Sometimes just choosing to have a positive attitude can make all the difference. This is especially important when working with chronic patients. Keep a positive attitude, choosing to look at the "glass half full."
Set some goals. No matter how big or small, they can help you stay motivated and hold yourself accountable.
It can be easy to get discouraged if you don't stay proactive. If you have a problem, brainstorm some new approaches. This can be a great way to make the most out of the client/patient relationship, ensuring that you are serving each patient as well as you can. If you feel stuck in a rut for ideas, reach out to other caregivers.
Take regular breaks during your day. Even if it is just a minute to practice some calming breathing exercises or to watch a funny short video. Also, remember to take time for yourself in the long run. Enjoy your days off, take a vacation—whatever you need to do to recharge!
Caregiving can be a challenging profession but also a rewarding one. Being able to help someone else can really make a difference in their lives and that can lead to feelings of accomplishment and gratitude for the caregiver while also taking a physical and emotional toll. But by remembering to take care of your own mind and body, setting goals and staying connected with family, friends and other caregivers, you can stay motivated and provide efficient and wonderful care to your patients.