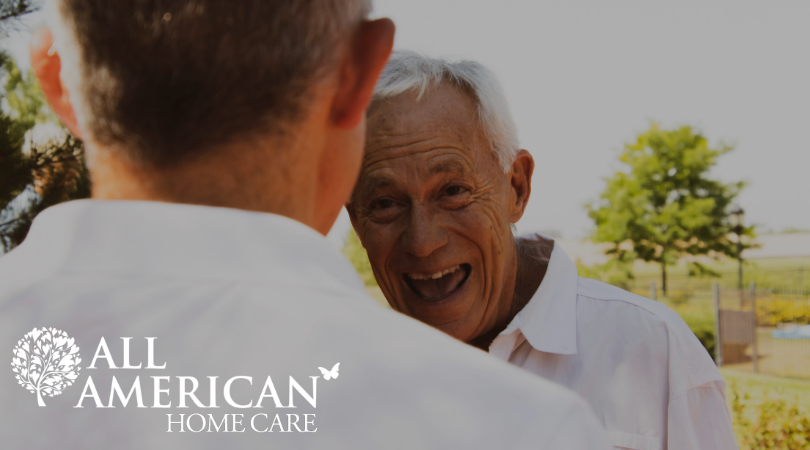 Does Medicare Cover Home Health Aides?
February 01 2022
How to Qualify for Home Health Care Coverage through Medicare and What is Covered
Like Dorothy in The Wizard of Oz says, "There's no place like home." And we couldn't agree more. It's why aging in place is such a popular option for today's seniors. Having familiar surroundings and all of the comforts keeps us happier and also promotes better healing!
Paying for home health is a concern for many, especially when you are on a constrained budget. This means you are most likely wondering what Medicare covers when it comes to home health and if you and your family are able to afford the care you need, such as a home health aide.
Qualifying for Medicare Coverage of Home Health Care
In order to be eligible for Medicare home health benefits, you must meet all of the following conditions:
You are homebound. This means you are unable to leave home without considerable effort or without the aid of another person or device (e.g. wheelchair or walker).
You've been certified by a doctor or medical professional who works directly with a doctor (e.g. nurse practitioner) as being in need of intermittent occupational therapy, physical therapy, skilled nursing care and/or speech-language therapy. This certification arises from a documented, face-to-face encounter with the medical professional no more than 90 days before or 30 days after the start of home health care.
You are under a care plan that a doctor establishes and reviews regularly. The plan should include what services you need and how often, who will provide them, what supplies are required and what results the doctor expects.
Medicare has approved the home health agency that is caring for you.
Home Health Benefits: What Medicare Covers
Insurance can be complicated and understanding it difficult. When it comes to Medicare, either element of the original Medicare Part A (hospital insurance) and/or Part B (doctor visits and outpatient treatment) might cover home care. Services include:
Skilled Nursing Care: changing wound dressings, feeding through a tube, injecting medicine; provided on a part-time or intermittent basis. Your combined home nursing and personal care cannot exceed 8 hours a day or 28 hours a week, except in limited circumstances. If you need full-time or long-term care you probably won't qualify for home health benefits.
Home Health Aides: to assist with personal activities such as bathing, dressing, and toileting where help is necessary due to illness or injury. Medicare only covers these services if you are also getting skilled nursing or therapy.
Occupational, Physical and Speech Therapy: with professional therapists to restore or improve your ability to perform everyday tasks, speak, or walk after an illness or injury to help keep your condition from getting worse.
Medical Social Services: counseling for social or emotional concerns related to your illness or injury and help finding community resources if you need them; must be receiving skilled care.
Medical Supplies: such as wound dressings, catheters or other devices related to your condition when your home health agency provides them. This might also include durable medical equipment from the home health agency, like walkers or wheelchairs; however, Medicare does not pay the full cost. You are usually responsible for 20% of the Medicare-approved amount.
What Medicare Does Not Cover
There are a handful of things that Medicare does not cover when it comes to home health care. These include:
Custodial or personal care (bathing, dressing, toileting) when this is the only home care you need.
Household/Homemaker services such as shopping, cleaning, and laundry when they are not related to your care plan.
Meal delivery to your home.
Your Costs for Home Health with Medicare Benefits
If you qualify, you should be responsible for:
$0 for home health care services
20% of Medicare-approved amount for durable medical equipment
Before you start getting your home health care, the home health agency should tell you how much Medicare will pay. The agency should also tell you if any items or services they give you aren't covered by Medicare and how much you'll have to pay for them, both by talking to you about it and in writing. The home health agency should also give you a notice called the Advance Beneficiary Notice (ABN) before giving you services and supplies that Medicare doesn't cover.
Selecting the Right Home Health Agency for You
One of the biggest decisions you can make is selecting the right home health care agency. It can be an overwhelming task for many, but here are a few tips to make it easier and to help you make the right choice.
Make a list of the services you need and compare them to the services offered by the agency. This will ensure that you are getting all of the services you need.
Check the agency's accreditation and licensing, specifically for a CMS (Centers for Medicare & Medicaid Services) certification, which proves that an agency meets or exceeds the CMS quality standards for care.
Get recommendations from your doctor, friends and/or your local hospital or senior center.
Remember, if you decide that you don't like the agency, it's okay to switch! Work with the new agency to ensure continuity of care during the transition.
If you are looking for care in the Philadelphia area, All American Home Care offers exceptional health care and personal care services you need in the comfort of your own home! Our expert caregivers have the training and certifications needed and always approach patient care in the same way they would with their own family. To learn more about our services and how we can assist you, visit our website.
Discover Our Services: hha jobs hiring near me | american best care hospice | elder care home health services | health care education and training | 24 hour home health care agencies | nursing personal care | pca philadelphia pa.