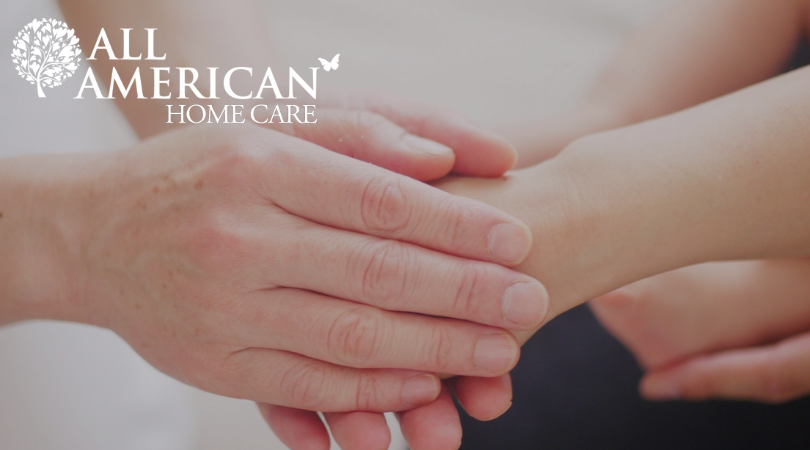 Why Home Health Care Jobs Make a Great Career
January 31 2022
9 Reasons Why You Should Choose a Career in Home Health Care
A lot of people experience what psychologists have termed the "Sunday Blues." It describes the feeling of anxiety and dread that you feel in anticipation of the work week. Unfortunately, this experience is quite common, with 40% of working adults saying they get the Sunday Blues.
The cure to this common conundrum lies in finding something that you love doing each week. For many, that can mean finding meaning and purpose in their work, though there are some other aspects of the job that people look for as well. Home health care is one of those rewarding fields.
Here is why home health care jobs make a great career.
Making a Difference
1 As a home healthcare worker, you have the privilege to make a difference in the lives of patients and their families each day. You also get to provide this care in the comfort of the patient's home, which most people prefer and you can have the satisfaction of making that happen for them.
Flexible Schedule
2 Many home health nurses and aides can choose to work as little or as much as they wish to. This allows you the ability to pursue or further your education or care for your own family all while working. It is also a great option for those wishing to return to the workforce or if you want a part time job as a semi-retiree.
Autonomy and Independence
3 While most home healthcare workers are part of a larger care team, most workers need to be able to act quickly and independently. Home care workers have more opportunities to be innovative than in other care settings and that brings a sense of autonomy and independence to the work.
Building Relationships
4 Home healthcare is all about building relationships with your patients and their families and about providing compassionate care while you build those relationships. As a home health worker, you'll get much more face-to-face time with your patients than if you worked in a facility or hospital.
Never Boring
5 Through home healthcare work, you'll have the opportunity to make life more manageable for patients of all ages in their own home, bringing comfort to those who need it. You will assist with a variety of things, including many daily life activities that most people take for granted.
Ongoing Professional Development
6 There are always opportunities to expand your skills and work toward professional growth in home healthcare. You will have the opportunity to take additional training and have access to leading-edge technologies as you advance in your field.

Specialized Skills
7 Home healthcare also gives you the ability to focus on specialized care. You can choose to work with pediatric patients, older adults, dementia patients, cancer patients, special needs patients, infants with complex care, and so on! This allows you to work in the specialty that you most enjoy while helping others.
In High Demand
8 As the Baby Boomer population continues to age, there will be an ongoing need for home healthcare workers. Many older adults are choosing to age in place, meaning they are choosing to live out their final years at home, and they will need qualified home healthcare professionals to assist them.
Personally Rewarding
9 The overwhelming majority of nurses and aides find that working in home health brings them a deep sense of fulfillment and personal job satisfaction. While many other careers may offer comparable benefits and salary, most do not offer flexible schedules and career growth that home healthcare does. Most importantly, other careers do not offer the opportunity to do such meaningful work that changes the lives of families and communities.
Join the All American Team!
My All American Care is always looking for compassionate individuals to join our care team! All of our employees are dedicated to providing the highest quality home health and personal care services to our community and approach care in the same way we would with our own families!
Our agency provides many types of care, including home health, palliative and hospice care, personal care services, as well as companion care and injury recovery. Our licensing and accreditation includes CMS, The Joint Commission, the Pennsylvania Department of Health and the BBB.
The benefits of working with All American include:
A higher salary
Direct deposit of paychecks
A friendly work environment
Spanish-speaking personnel
Convenient location
Generous paid time off after one year of full-time employment
Other competitive benefits such as health insurance, dental insurance, prescription drug benefits, 401k matching program, and more!
Experience the All American difference! Visit our Careers page to learn more and to apply for your new career today!
Discover Our Services: hiring a caregiver for in-home help | american care medical center | elder care home services | home health aide in-service training | 24 hour care services | in home nurse near me | philadelphia corporation.