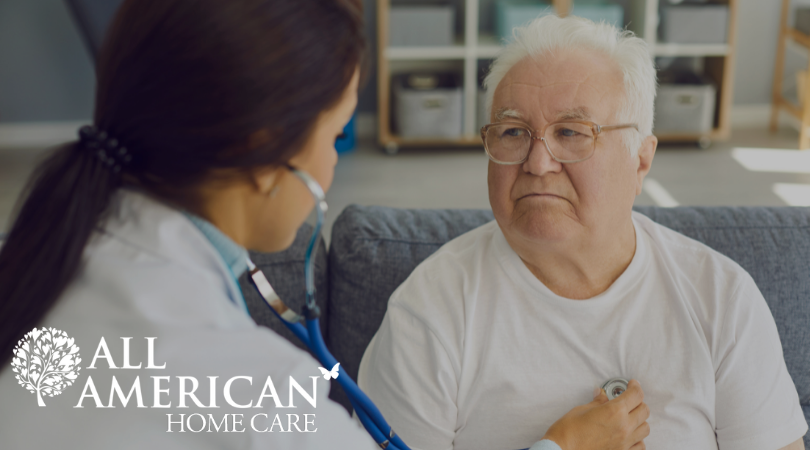 Caring for Chronic Illness After COVID-19
September 07 2021
Treating Long-Hauler COVID-19 Symptoms
The long-term effects of COVID-19 are still being studied by scientists and healthcare professionals. However, we do know that COVID-19 does cause damage to the lungs, heart, kidneys and other organs. There can even be long-term emotional effects from surviving Coronavirus. While we don't know if these effects suffered by COVID-19 "long-haulers" will become chronic, we do know that these symptoms are sticking around for quite some time for many of those who recovered from COVID-19.
What are the Long-Hauler Symptoms of COVID-19?
COVID-19 attacks the body in a wide range of ways. It causes damage to the:
Lungs
Heart
Nervous System
Kidneys
Liver
Other Organs
It also can cause mental health problems stemming from grief of loss, unresolved pain or fatigue, and even post-traumatic stress disorder (PTSD) after being treated in an ICU (intensive care unit).
This damage manifests itself in a variety of long-term symptoms that could become chronic, including:
Fatigue
Shortness of breath
Long-lasting cough
Joint pain
Muscle pain
Chest pain
Headaches
Rapid heartbeat
Intermittent fever
Cognitive issues such as difficulty concentrating
Depression
Because COVID-19 attacks so many systems in the body, it can lead to a complicated care plan for those experiencing these long-term symptoms.
Breathing Issues
COVID-19 is most known for its damage to the lungs. A bad case of Coronavirus can produce scarring and other permanent problems in the lungs. However, even a mild infection can cause a persistent shortness of breath after light exertion. Lung recovery takes time. While more permanent damage like scarring and the effects of it may never go away, breathing exercises and respiratory therapy can help improve lung function.
Heart Problems
One of the long-term effects of COVID-19 on the heart is inflammation of the heart muscle. This seems to be a quite common long-term symptom of those who recovered from the virus. Ongoing heart inflammation can lead to shortness of breath, palpitations and a rapid heartbeat. A doctor may recommend medicine to treat the inflammation.
Kidney Damage
Damage to the kidneys from Coronavirus can raise the risk of long-term kidney disease. In fact, one study has shown that those hospitalized for COVID-19 are at a significant risk of AKI (acute kidney injury), which may require dialysis treatment. However, we should note that AKI is not the same as chronic kidney disease (CKD), which leads to kidney failure and is irreversible.
Neurological Damage
More studies need to be done to understand how long neurological damage may persist, but what is clear is that some survivors of COVID-19 experience brain fog, fatigue, headaches and dizziness long after infection. Memory exercises may be prescribed to help patients regain more normal cognitive functioning and pain killers may be prescribed for chronic headaches.
Nervous System Damage
COVID-19 may affect blood circulation in the patient, leading to postural orthostatic tachycardia syndrome, or POTS. The effects of POTS include ongoing headaches, fatigue, brain fog, difficulty thinking or concentrating, and even insomnia. Cognitive exercises and medications may be prescribed to help the patient improve.
Muscle Weakness and Joint Pain
One of the long-term effects of the virus is muscle weakness and joint pain. Physical therapy prescribed by a physical therapist can help patients regain strength. A doctor may also prescribe medication to help ease joint pain.
Mental Health Issues
Surviving COVID-19 can have lingering effects on our mental health. Physical changes, such as fatigue, weakness, continued loss of smell and taste, complicated by periods of isolation, stress from job loss and even financial difficulties can cause a lot of anxiety and depression. There is even a mental health concern for those who suffer from grief of death or the loss of good health of a loved one. There is increased mental health issues in those who had particularly difficult recoveries in an ICU; this can also lead to PTSD. Counseling, therapy and emotional support will help with mental health issues. Be sure to monitor your loved one's or patient's mental health closely. Medications may also be prescribed to help with depression and anxiety.
If you need to talk to someone, call the National Suicide Hotline at: 1-800-273-8255
If you or a loved one is in immediate danger of self-harm, call 911 right away. 
Diabetes
The relationship between COVID-19 and diabetes is complex. Type 2 is especially a risk factor for serious cases of the virus if contracted. However, it appears that some survivors of the illness seem to be developing type 2 diabetes signs after recovering. Watch your patient closely for symptoms of diabetes and adjust the care plan accordingly if there is an onset of diabetes.
Long-Hauler Symptoms in Children and Teens
There is uncertainty surrounding long-hauler symptoms in children and teens. While they are less likely to experience long-term symptoms when compared to adults, they still have the possibility of experiencing long-hauler symptoms. These can manifest as fatigue, depression, shortness of breath and heart inflammation. Heart inflammation can be particularly concerning, especially for young athletes. Children and teens who have recovered from COVID-19 should be screened for heart inflammation and treated accordingly before they resume activity. A very rare complication of COVID-19 is multisymptom inflammatory syndrome in children (MIS-C); this can leave children with serious heart damage and will need to be treated by a pediatric cardiologist.
Conclusion
Caring for patients with lingering COVID-19 symptoms can be a challenge. No two patients seem to be affected in the same way, making it particularly complex and difficult. Caring for these possibly chronic conditions should be closely monitored by an entire team of healthcare professionals, from CNAs to RNs to doctors, physical therapists and counselors. With breathing exercises, physical therapy, medications and other treatments, COVID-19 survivors may be able to gradually improve their health.
Discover Our Services: home health care careers | best home health care near me | elderly home care | class home health | 24 7 senior care | nursing home in america | philadelphia aging.