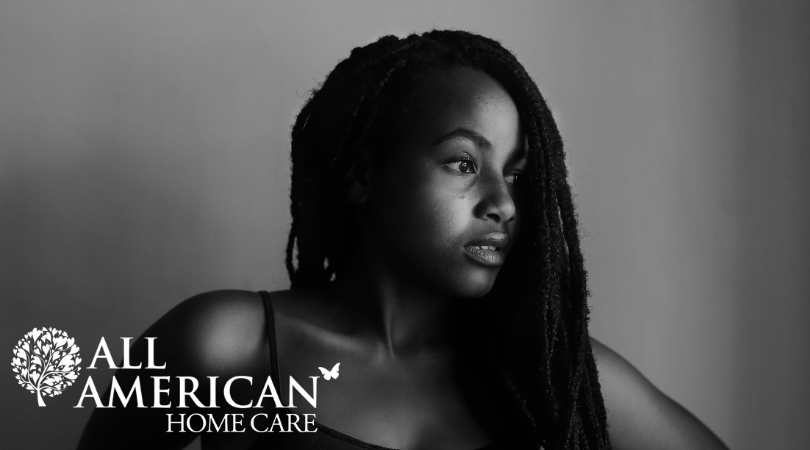 What Does a Home Health Aide do and is it Right for You
May 25 2021
How a Home Health Aide can Help You Live a More Independent Life
If you or a loved one are dealing with the restrictions of an injury, disability, chronic illness, cognitive difficulty or age, it can be hard to live on your own without some assistance. That is where a home health aide comes in. These compassionate professionals help to improve the quality of life of the people they care for, assisting them with daily living activities right at home.
The Comfort of Home
Being able to receive quality care in the comfort of one's own home is what makes home health such an appealing option. But did you know that home health is more beneficial? In fact, recent studies have shown that being able to convalesce at home actually speeds up healing! For those dealing with chronic issues, comfort can lead to more happiness and satisfaction with care. For those that are aging or dealing with cognitive disability, the familiar surroundings of home can lower anxiety and agitation that may be caused by the unfamiliarity of a long-term facility.
The Cost Comparison
Another reason why hiring a home health aide is so wonderful is that care is tailored to the patient's unique needs. This aspect of home health actually makes it a more cost-efficient option because the care is tailored to the needs of the individual, rather than paying for services that aren't used or needed.
But what exactly does a home health aide do? Let's take a look at all of the ways they can help you or your loved one.
The Crucial Role of the Home Health Aide
Home health aides are there to provide everything from companionship to help with chores to basic health assistance. A home health aide can assist you or your loved one in many different ways.
Personal Care Assistance
When everyday tasks become difficult to do on one's own, a home health aide can help with many of these tasks including:
Personal hygiene, including help with bathing, toileting, dressing, mouth care and grooming
Meal assistance, including planning, preparation and even help with eating if needed
Monitoring medications, including reminding the patient to take their meds on time
Organization of schedules and appointments
Housekeeping Assistance and Transportation
A home health aide can also help with home upkeep and transportation to errands and appointments, including:
Light housekeeping, such as dusting, laundry, vacuuming, etc.
Grocery shopping
Transportation to a doctor's office or other appointments
Companionship
Many think of the technical side of home health aides; however, one of the biggest assets of hiring a home health aide is companionship. Home health aides often become a trusted friend, providing companionship, which can help:
Ward off feelings of depression and isolation
Improve overall feelings of happiness
Keep you or your loved one engaged in hobbies and activities of interest
Help schedule and make social calls with friends and family of the patient
Basic Health and Skilled Nursing
Besides medication reminders or assistance, home health aides can also help with a variety of other medical needs such as:
Monitoring basic health including pulse, temperature and respiration
Wound dressing
Physical exercise, including encouragement and help with adherence to at-home therapy exercises
Help with braces or artificial limbs
Other skilled nursing duties, such as assisting with transfers or positioning patient to avoid sores
Specialty Care
Some home health aides are also trained to help with more specific needs such as in-home care related to:
Is a Home Health Aide Right for You?
Home health aides can assist a variety of people, no matter their age or condition. If you are struggling to do daily living tasks, need assistance with mobility or even just need companionship, a home health aide is the right choice for you! Home health aides are trained to help with a variety of needs and medical conditions, with some even having specialized care training, such as memory care or hospice care.
The All American Difference
If you are ready to receive help at home for you or a loved one, All American offers dedicated, expert care to all our patients! We are committed to providing the highest quality of in-home health and personal care services for our patients. Our expert caregivers treat their patients like their own family and help them enjoy a higher quality of life at home.
"All American is such a great and professional agency…They really care for both the clients and the caregivers! They are very courteous, respectful and attentive…if you are looking for someone to tend to your family member(s) with the level of care you yourself would provide, I highly recommend All American Home Care Agency." -YV
Our care team is available around the clock, including nights and weekends. Our services range from home health aide assistance to full medical care right in the comfort of your own home! We also offer memory care, palliative and hospice care. We even offer bilingual support (Spanish) for our patients.
Ready to experience the All American Difference? Contact us today to find out how we can help you live a more fulfilling, happier life in the comfort of your own home.
Discover Our Services: work from home nurse jobs near me | home care center near me | in house care for elderly | home health care courses | 247 home health care | home care nurse | area office on aging pa.