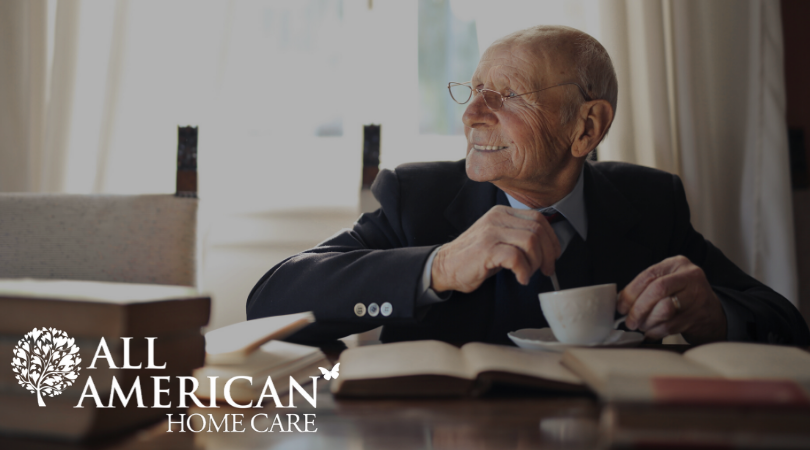 What Caregivers Need to Know About Home Healthcare in the Post-Covid World
August 27 2020
Choosing a Safer Healthcare Option in a Growing Industry
COVID-19, also known as Coronavirus, has fundamentally altered our lives in many ways. It has made many realize just how easy it is to spread germs and how important it is to protect the most vulnerable people in our lives. Coronavirus has pointed out weaknesses in our healthcare systems, even altering our healthcare systems, including home healthcare. Whether you are a professional caregiver or a family caregiver, here is what you need to know about home healthcare post COVID-19.
Safer at Home
One of the most important lessons of COVID-19 has been following the mantra "safer at home." In order to limit or stop the spread of the virus, it's important to limit the contact we have with people outside of our homes. We've been wearing masks when going out and have learned good hand hygiene. But more importantly, these actions not only protect ourselves, but the more vulnerable populations, those with chronic health conditions who are at a higher risk of more severe complications if they contract the virus. So for those with chronic conditions and health concerns, it has become extremely important to isolate and limit contact with others.
Besides learning that being at home is safer, what Coronavirus has also done is that it exposed some weaknesses in the traditional healthcare system. We've seen how overwhelmed our hospitals have become when an area has a large increase in cases. We've also seen just how vulnerable those are in long-term care and nursing facilities are. These facilities became a breeding ground for the virus, affecting both patients and employees, and causing the deaths of many patients.
These weaknesses in the traditional healthcare systems and the mantra of "safer at home" point to the importance of home healthcare. It allows those who are most vulnerable from severe complications of COVID-19 to receive care safely and in the comfort of their own home. This is because home healthcare limits the number of workers a patient is exposed to and it also eliminates patient-to-patient contact, thereby decreasing the chances of vulnerable patients from contracting this horrible virus.
Taking the Pressure Off Hospitals
Home healthcare is wide and varied in its abilities. Much of what can be done in a hospital can also be done at home. For example, some home healthcare agencies have the ability to do X-rays in a person's own home with the use of portable X-ray machines. Home healthcare can also care for cancer patients, provide speech and physical therapy and provide memory care. Because of the ability to care for very ill people outside of a facility, home healthcare is able to take the pressure off of overburdened hospitals and other traditional facilities caring for COVID-19 patients. In fact, many home healthcare agencies have already expanded to caring for Coronavirus patients at home. Caring for COVID-19 patients in home healthcare will help save hospitals for their traditional role of surgeries, emergency and acute care.
Increasing Home Healthcare
Home healthcare was already a growing industry before COVID-19. This is because many people already saw the benefit of home healthcare. However even more are choosing home healthcare over long-term care facilities to keep their vulnerable loved ones safe. And with the ability to also care for COVID-19 patients, home healthcare as an industry is growing at an even faster rate.
This growth in the home healthcare industry is not likely to diminish after a vaccine for COVID-19 is found. What we have learned from this pandemic is just how easy it is for a new virus to appear in the human population and spread like wildfire. Now we understand that another pandemic could happen at any time and that we must protect ourselves and especially those with chronic illnesses, making home healthcare the safest choice for long-term and even short-term care in the future

Strong Industry for Jobs
There will always be a need for healthcare. However the growth in home healthcare as an industry makes it a strong industry to get a job in. Whether you work in the home office in administration or in the field with patients, there are plenty of jobs to choose from within the field of home healthcare. Each day you will have the opportunity to make a real difference in the lives of others, making a job in home healthcare fulfilling and rewarding. And with the increased need for home healthcare workers, you'll know that you have great job security.
Ready to make a career change? Or are you ready to switch to a home healthcare agency that understands the value of their employees? My All American Care offers great benefits including a higher salary, direct deposit, a friendly environment, Spanish speaking personnel, generous paid time off and more. Visit our Careers page to see what positions are open today!
Conclusion
Home healthcare is a growing industry full of many benefits. The ability to receive care in the comfort and safety of your own home is just one of those many benefits. And growth in the industry is seeing the creation of new jobs in a time when many across this country are facing unemployment. But beyond that, home healthcare is a way to make a safe and meaningful difference in the lives of others.