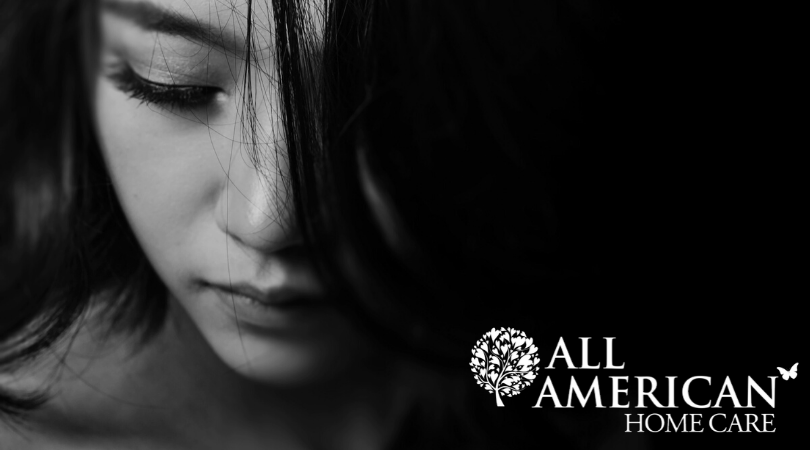 Mental Health for Home Health Care Workers and Families During Coronavirus
April 01 2020
Tips for Having Some Fun and Practicing Self Care to Keep Spirits Up
If you or someone you know is in need of help due to depression, call the National Suicide Prevention Lifeline at 1-800-273-TALK (1-800-273-8255). This 24-hour, toll-free number has trained counselors available for you to speak with.
If someone you know is in immediate danger of self-harm or suicide, call 911.
Whether you are a home health care worker or someone who is staying home to do your part, COVID-19 is taking a toll on us all mentally and emotionally. It's hard hearing what comes across the news each day about Coronavirus and worrying about your family and friends. It's also hard if you have to go out and work each day. This is why it is so important to take care of our mental health at this time. Here are our tips for staying happy and healthy during this time.
It's Okay to Tune Out
While it is important to listen to the news, it's also more than okay to turn off the news and tune out for a while. You don't need to be glued to the news watching every development when you are at home. Being constantly bombarded with negative news affects our emotions, causing sadness and depression. We are giving you permission to turn off the news when you need to so you can do something else to help lighten your mood. Below are some things you can do instead of just watching the news.
Do Something Enjoyable
Doing something fun or enjoyable by yourself or with your family can really brighten up your mood.
Read a book:

You don't need to go to a library or bookstore to pick up the latest book. Many libraries allow you to borrow books digitally on your tablet or eReader. Barnes and Noble's Nook store and Amazon's Kindle store also allow you to purchase digital books. Don't have an eReader or eReader app? Pull out your favorite book from your bookshelf and enjoy a few chapters!

Gardening:

Spring is in the air and it is time to start tending to your yard and plants. Getting out into your yard to do a little spring cleaning or tending to your spring plants not only is good for your mood, but serves as some exercise as well. Still too cold outside in your area? Try growing a plant inside. There are plenty of houseplants, herbs and vegetables that you can tend to. You can even start some vegetables from the seeds or offcuts from your own groceries.

Exercise:

Go for a run (just make sure you stay 6 feet away from people you pass) or take the dog for a walk. No matter how you get a workout in, exercising releases endorphins which make you feel better. It's also healthy for your body too.

Family Game Night:

Bring out a board or card game and have some fun with your family. There will be plenty of laughs to go around.

Netflix and Chill:

You don't actually need Netflix to chill out, but we've all heard the phrase. Nothing is better than just hanging out on the sofa and watching a movie or TV series.

Baking:

Did you know that desserts is just stressed spelled backwards? Whether you make some bread or a bunch of cookies, baking is a great way to use your hands and get a little messy in the kitchen. And when you are done, you have one sweet reward!

Practice a Hobby:

Maybe you love to knit or crochet, or maybe you love to paint or scrapbook. Maybe you build miniatures or play an instrument. Whatever it is you love to do, do it!

Visit with friends and family digitally:

Skype, Zoom, Facetime, whatever it is you use, you can visit with your friends and family digitally. Sit down for a family meal over Skype. You may not all be sitting at the same table, but you still get the great conversation and a yummy meal. Have a girl's or guy's night with your friends by chatting and drinking a glass of wine or a bottle of beer. It's important to stay in touch with those who aren't in the same house as you and seeing their face and sharing some laughter will put a smile on yours.
Practice Self Care
It's also important to practice a little self care. Even during more normal times, it's a good idea to practice self care at least once a week. Here are a few ideas to practice self care.
Take a hot bath
Practice meditation
Practice yoga
Do some deep breathing
Read a book
Do something you love
Do some light stretching
Talk about your feelings if you need to. Talk with someone you trust, whether it is your best friend or your therapist. Many therapists and counselors are still doing sessions, just digitally. Bottling everything up only makes the problem worse.
Lean on Your Home Health Care Team
For patients and their families, it is okay to lean a bit more on your health care team during this time. Don't be afraid to talk about how you are feeling. Ask questions. They are here for you during this difficult time and they want to help you feel more at ease and arm you with knowledge.
We are all in this together. Each of us must do our part, but that doesn't mean we can't do something we enjoy or practice a little self care along the way! And if you or anyone you love is in need of help, call the National Suicide Prevention Lifeline at 1-800-273-TALK(1-800-273-8255). Of if someone you love is in immediate danger of self-harm or suicide, call 911.