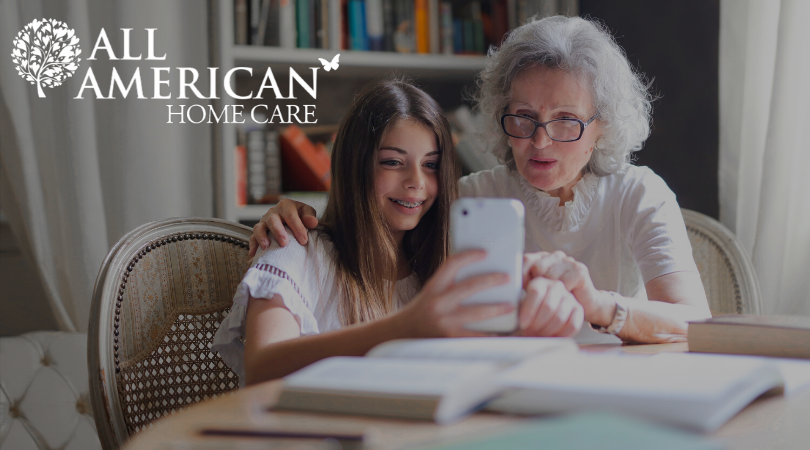 What Can Home Health Care do to Support Families During Coronavirus?
March 31 2020
Providing Support from a Position of Trust and Knowledge
Times are tough right now, especially for front-line workers. That is why it is so vital that we all do our part to ensure the health and safety of others around us during the COVID-19 pandemic. For those who aren't an essential worker, it is key that you stay home as much as possible and social distance yourself when you do need to go out. However, home health care workers, just like any other health care worker, can provide support to families during the Coronavirus. Here is what you can do to help your families right now.
Be a Source for Factual Information
Families will have a lot of questions regarding the safety of themselves and their loved ones. These questions could be about the virus itself or it could be about how much of an impact the virus may have on a loved one if they were to get sick. As a home health care worker, you have built up a trusting relationship with your patients and their families and they will look to you for answers to their questions. Make sure that you come prepared to answer their questions with information about the Coronavirus. If there is a question you cannot answer, be sure to let your patient and family know that you don't know, but that you will find the answer and get back to them as soon as possible.
It is especially important to teach families how to protect themselves and their loved ones during this time, especially since your patients are at a higher risk for more serious complications from the virus.
Proper Handwashing: Teach them how to do proper handwashing or ask if they have any questions about handwashing. Ensure that they have plenty of soap and hand sanitizer on hand.
Sanitizing: Remind your families to properly and routinely sanitize surfaces, with cleaners such as Lysol, in the home, such as bathrooms, kitchen counters and any other surfaces that are often touched or used.
Monitor Temperatures: Have family members routinely monitor their own temperatures and the temperature of their loved one who is under your care during the times when you are not there for a visit.
The Symptoms and Who to Call: Educate your families about the symptoms of Coronavirus. According to the CDC, these include a fever, cough and shortness of breath and that these symptoms will appear after two to 14 days after exposure. Remind families to call their doctor or local health care clinic and to not just show up. Many offices and clinics are providing telemedicine or will make arrangements with a person who needs to be seen in person.
Isolation: Make sure that families know ahead of time that if any one of them is experiencing any of the symptoms of COVID-19, that they should isolate themselves within their home to protect others. If there is a single family caregiver living with a patient of yours, remind them that if they must isolate away from their loved one, that you and your agency can provide the extra care that is needed until they are back on their feet.
When and Where to Call if You're Experiencing Serious Symptoms: Also educate families to seek medical attention when they begin to experience serious symptoms. The warning signs, according to the CDC, for severe symptoms include trouble breathing, persistent pain or pressure in the chest, new confusion or bluish lips or face. If symptoms are very severe, tell them they should call 911.
Resources: It may be a good idea for family members who live with your patients to not go out during this time if at all possible. Go over resources for them, such as food and prescription delivery to ensure that they are getting the supplies they need during this time.
Provide Emotional Support to Families
Many people are living in a constant state of anxiety, especially if they are or live with someone who is very vulnerable to severe complications from the Coronavirus.
Mental Health: Encourage your patients and their family to speak frankly with you about their emotional and mental health. Remind them that it is okay to feel anxious during this time and that holding in any negative feelings is more harmful than good. Give your families some tips on proper self-care to help reduce feelings of anxiety and stress.
Random Act of Kindness: Bring a little joy or relaxation into the lives of your families and patients by doing a random act of kindness. It can be as simple as reading a chapter of a book to your patient or bringing by a potted plant for someone who enjoys gardening. You don't have to do this every time you show up to care for a patient, it could just be if you notice a patient or their family is feeling particularly anxious, depressed or sad.
Remember, we are all in this together and must do everything we can to support one another during this time. As a healthcare worker, don't forget to also protect yourself during this time so that you can continue to care for and protect others.