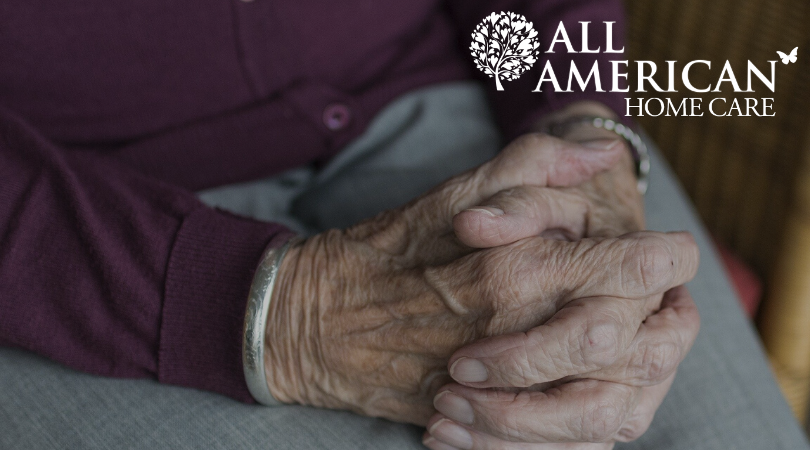 Understanding Your Options for Elder Care
January 30 2020
From Facilities to In-Home Care, There are a Variety of Options to Meet Your Loved One's Needs
Each senior's needs are different and fortunately, there are a variety of options for you to choose from when seeking out care for your loved one. When beginning to look at the different options available, it is handy to write down what things you know your loved one needs or needs help with. This will help you to understand which option is the best one for your loved one. You may also be surprised to learn that your elderly loved one can receive much of this care in the comfort of their own home, if they so choose.
Moving to a Facility
As the Baby Boomer population begins to reach an older age, more and more elder care facilities are popping up in cities across the country. There are several different types of facilities to choose from based on the need of the senior, however facilities are an option for those who do not have family close by that can assist them. Let's take a look at the different facilities that are geared toward the different stages of aging.
Senior or Independent Living Facilities
Independent living facilities offer many amenities in-house, from dining to beauty salons and fitness programs, allowing your loved one to live a full and active lifestyle safely. While there may even be a doctor that makes regular rounds, this option is for seniors who do not require regular or daily medical care. This option is perfect for seniors who value their independence, but perhaps are ready to stop driving, or just want more social interaction. It is also an option for a senior who does not have family close by that can assist them occasionally.
Assisted Living Facilities
Assisted living facilities are for elders who need more support but do not need complex medical care on a daily basis. These facilities offer meals, housekeeping and planned activities. They can help remind your loved one to take medications but most likely do not assist with things such as giving injections. Each facility is different so be sure to look into what each facility offers if you believe this is the best option for your loved one.
Skilled Nursing Facilities
Skilled nursing facilities provide constant medical care for your loved one and are staffed by registered nurses, aides and doctors. These facilities also provide physical, speech and occupational therapy, as well as assistance with daily living activities.
Specialized Health Care Facilities
Memory care facilities are much like skilled nursing facilities, but they are specifically designed to serve seniors with Alzheimer's or other forms of dementia. These facilities are generally secure so that a confused patient is not able to wander off the grounds and staff are trained to work with those who suffer from cognitive issues.
Palliative care and hospice care can also be offered in specialized facilities. Palliative care focuses on relieving patients of their pain and suffering even while receiving life-saving or life-extending treatments. Hospice care is for the terminally ill and focuses strictly on relieving pain and suffering, but does not do anything to treat underlying medical conditions or extend the patient's life.
Aging in Place
Despite the numerous facilities across the country, many seniors are choosing to age in place. This is because all of the options available in facilities are available at home. There are also many benefits to aging in place, from it being cost effective to keeping a senior with dementia in familiar surroundings. Let's take a look at the variety of options for aging in place.
Community Care Programs
These types of programs are designed to help seniors living at home with specific needs and are most often offered by local senior centers. The programs offered are just as varied as the needs of seniors during different stages of the aging processes, but do not provide any medical care. The different types of community care programs include:
Meal delivery services, such as Meals on Wheels which deliver hot meals to those unable to cook for themselves.
Senior fitness and health classes that focus on keeping your loved one active and healthy.
Senior nutrition classes that teach your loved one how to prepare healthy meals that meet their nutritional needs as an older adult.
Social, educational and arts programs to keep your loved one engaged and help prevent feelings of isolation and depression.
Senior transportation services that can take your loved one to doctor's appointments and the like.
Adult day care which provides fun activities in a safe, social setting for your loved one during times when you are unable to watch them yourself.
In-Home and Companionship Care
In-home care not only offers social interaction for your loved one, but the caregiver or aide can also help your loved one with other activities. Note that what is offered varies depending on the facility or independent provider so be sure to do your research. These other activities can include: light housekeeping duties, bathing, dressing, moving about the home, meal preparation, errands and shopping. They can also offer home modifications to help with keeping an existing home accessible and comfortable for those with limited mobility. This type of care is comparable to independent and assisted living facilities but just allows your loved one to receive this care in the comfort of their own home. This care can also range from a few hours a day to 24/7 assistance.
Home Health Care
Home health care adds on to what in-home care offers by providing regular medical care. These medically trained caregivers are able to provide medical equipment and medications, check vitals and treat medical conditions. Aides assist with bathing, dressing and other hygiene needs as well as assisting with ambulating around the house or transferring your loved one if they are unable to do so themselves. This allows your loved one to receive the same care they would in a nursing facility in the comfort of their own home whether it is for a few hours each day or around-the-clock care depending on the needs of the senior and their family.
In-Home Specialized Health Care
In-home health care also offers the same specialized care as many facilities. There are many home health agencies that specialize in memory care. In fact, keeping a senior with dementia in familiar surroundings can be very beneficial to their care. Palliative and hospice care are also offered in-home. All these specialized options can be for a few hours each day or 24/7 care depending on the needs of the individual and their family.