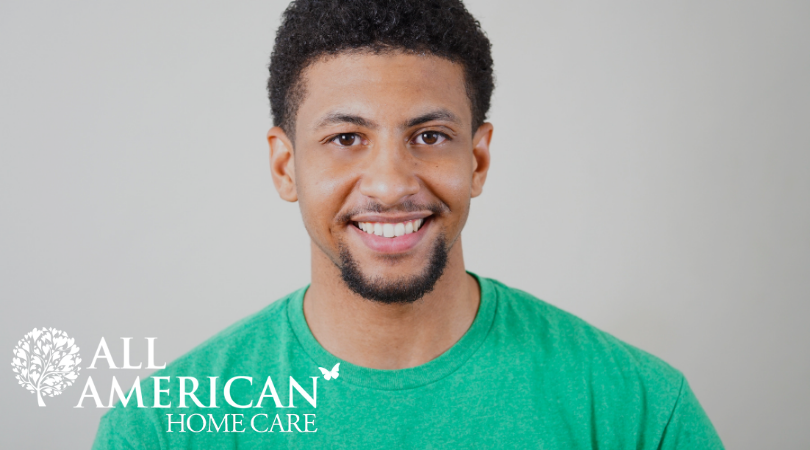 How to Build a Career You Love as a Home Health Aide
December 13 2019
7 Tips to Creating a Career Path that You will Enjoy for Years to Come
Choosing to become a home health aide can be a very rewarding career path. Each day you have the chance to work with people to make their daily lives better. However, it can also be a demanding job. So how do you go about building a home health aide career that you will love for years to come? Here are our top 7 tips to build the career of your dreams.
Open Doors with Certifications
1In most states, certifications are optional while other states license, register and certify their home health aides. If you are in a state that does not require it, consider obtaining a certification anyway. It can give you a leg up on your competition when applying for jobs, perhaps increase your pay and open more doors for you. Obtaining a certification can also be an important stepping stone if you ever decide to advance your career even further.
Two options for certification include a certified nursing assistant (CNA) and a licensed vocational nurse (LPN). To become a CNA, you can sign up for a program at a community college, vocational school or some high schools. These classes are a combination of lecture and clinical hours, with some even being online. With this certification, you will learn to provide high-quality and safe patient care. After becoming a CNA, you can become an LPN. For this certification, you take classes at community college or vocational school. These programs last from 7 to 24 months in which you learn how to take vital signs, administer medications, collect samples and how to make patients comfortable. After completing the program, you apply for licensure and must pass an exam.
Practice Good Communication Skills
2
Communication is very important in the healthcare field, especially since it often involves working with a team of people who all need to be on the same page. More importantly, you also need to be able to get information from the patient and to be able to give them and their family information that is easy to understand. Great communication isn't just about how you convey information to other people. It also includes listening. This ensures that you aren't just talking at people, but are having a conversation. Communication is a two-way street! Using good communication skills on the job will mean less frustration for you in your chosen career path. Three pro tips for excellent communication include using active listening, being honest with your patients and their families and conveying empathy through verbal and nonverbal means.
Patience is Key
3As a home health aide, you will sometimes be in situations that are challenging. Patients with dementia may become angry or irrational, some patients may be embarrassed about the help they require while others may be angry about their medical diagnosis. And while many think of just the physical aspects of the healthcare field, a patient's emotional well-being is just as important. You will need to be calm even in the most heated situations and you will always need to allow for extra time for reluctant patients. So be sure to always treat your patients with respect and concern; it will go a long way in smoothing over those bumpy situations and will help you ease everyone's stress levels.
Stay Current on Basic Medical Knowledge
4While many home health aides only need a high school diploma or GED, it is still important to have some basic medical knowledge as well as learn and memorize some medical and pharmaceutical terminology. And once you have obtained a job as a home health aide, you will want to make sure that knowledge stays up to date. You will also need to keep your CPR and First Aid certifications current. Staying current on your basic medical knowledge will help you stand out among your peers. It will also allow you to provide better care for your patients, and isn't that the most rewarding aspect of it all?
Your Health is a Priority Too
5Your job requires you to be at the top of your game both mentally and physically so it is important to feed your body and mind. Make sure that you eat healthy, even during the work day. Take time to stretch before and during your work day to ensure you don't pull any muscles when transferring or lifting patients. And of course, have an exercise regimen that you stick to. Make sure to see your own doctor regularly and get your flu shot yearly. Be sure to get a good night's sleep which can leave you feeling refreshed and your mind more clear. If you don't first take care of yourself, you won't be able to take care of others as well as you could if you were healthy.
Practice Self Care
6Besides being healthy, it is important to take some time for the things you love most. Whether it is a quiet evening reading in a hot bath, knitting or going for a hike, it is important to do something that you love at least once a week. Besides having some "me time," don't forget to spend time with family and friends. Have a weekly family game night, a monthly movie outing with friends or however you like to spend your time with those you love most. Your friends and family can raise your spirits and be your rock during hard times so lean on them when you need it. By caring for yourself emotionally, you will avoid burnout at work.
Work for a Company that Values You
7Don't forget to also work for a company that values the hard work you put in each and every day. Look for a company that offers competitive benefits and a higher salary. A friendly working environment is also important since it is important to be able to get along with your coworkers. Avoid companies with lots of workplace gossip, too.
Perhaps All American is that company for you! We know that our company's biggest asset is our employees. All American offers:
Higher salary
Direct deposit of paychecks
Friendly working environment
Spanish speaking personnel
Convenient location
And other competitive benefits